Suzuki Association: comprehensive music teacher directory of a variety of instruments, great resource for parents, students, and teachers, excellent pedagogical method for young violinists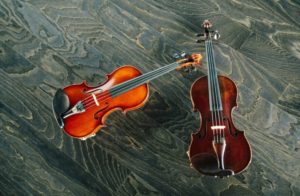 Violinist.com: comprehensive violin teacher directory and a wealth of resources for violinists
The Suzuki Triangle blog: provides support to both parents and teachers who work with their child on music lessons
The Violin Guild: proud to serve the bowed-string community, bringing due awareness to the latest innovations in bowed instruments, including 5, 6, and 7 stringed instruments, electric instruments, and world instruments. Sales of all bowed instruments, accessories, and sheet music are also supported by The Violin Guild.
Shar Music: online strings store for instruments, sheet music, and accessories
Dr. Renée-Paul Gauthier: violinist, high performance coach, Music Mastery Experience, violin podcast: Mind Over Finger
Andrea Miller: pianist, music business coach, courses on Business Building for musicians and Vision and Values, podcast: Music Studio Startup
Jennifer Roig-Francoli: violinist, musician coach: helps musicians relieve anxiety and tension to reduce injury with her program: The Art of Freedom®
Meghan Faw: Violin teacher, comprehensive courses on violin and bow technique, Violin Dreams membership group
Judy Naillon: Violin and piano teacher, music studio coach, author and blogger for music teachers
Sarah Whitney: musician's coach, helps people rekindle the joy of being a musician, helps musicians achieve ambitious personal, artistic, & financial goals
Tracey Friedlander: Audience-building for musicians, Studio-building for musicians, podcast: Crushing Classical
Private Violin Teachers
English
Leigh Mahoney: classical, tango, pop, works with students of any level ages 7 and up
KC Still: Suzuki and Traditional methods, specializes in working with young children
Connie Sunday: Violin, Viola, Piano, and Fiddle Lessons, as well as Music Theory, ages 5-adult
Dr. Nicole Wright: Believes that music is an integral part in a child's development. It is a doorway for one's creativity to grow and evolve. A story must be told without words. The student must envision what they want the audience to hear, than portray it through their instrument.
Martha Yasuda: Suzuki Violin teacher and composer, arranger for duets, trios, and quartets of Suzuki, classical, and church music repertoire
Adrianna Svitak: international concert violinist and pianist: teaches Suzuki violin and piano
English and Spanish
Angela Thompson: Suzuki violin teacher based out of Chicago, lived in Peru and has several music contacts in Spanish-speaking countries, on faculty for Oak Park String Academy. In 2015, she co-founded the Capulitaki School of Music in Lima, Peru, which currently teaches Classical and Latin American traditional music to children of all ages. Her students have participated in musical festivals, concerts, and institutes and have toured various cities throughout Peru. She has completed Suzuki training courses Books 1- 8.
Sonja Eiesland: Suzuki Violin teacher, studied at Ithaca College and Indiana University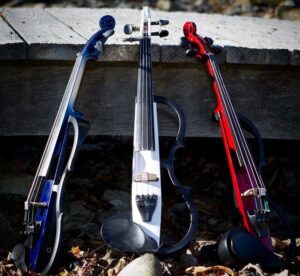 English, Spanish, and Portuguese:
Laura Burgess: Suzuki violin and viola teacher, experienced public school music teacher, conductor, and chamber music director, helps students extend attention, improve their tone, and build confidence
English and French:
Laura Appert Springham: Violin and viola teacher, teaches students of all ages, 3-adults, studied at the College-Conservatory of Music at University of Cincinnati, lives in France
English and German:
Johanna Taylor: "The goal in music education is not necessarily to create more professional musicians. It is to create more complete human beings who are critical thinkers, who have curious minds, who can lead productive lives." Joanna teaches private lessons and had experience teaching orchestra at an International School in Germany for four years, also a singer-songwriter, Studied at Wheaton College
English and Russian
Anastasia Sia: Lessons with children are fun helping them to develop a sense of music, concentration and coordination. Adults lessons are adapted according their music preferences. Anastasia teaches all styles of music – from Classical to Jazz, Irish, Russian, Latin , Gypsy or even Pop music, also teaches music theory, lives in Russia