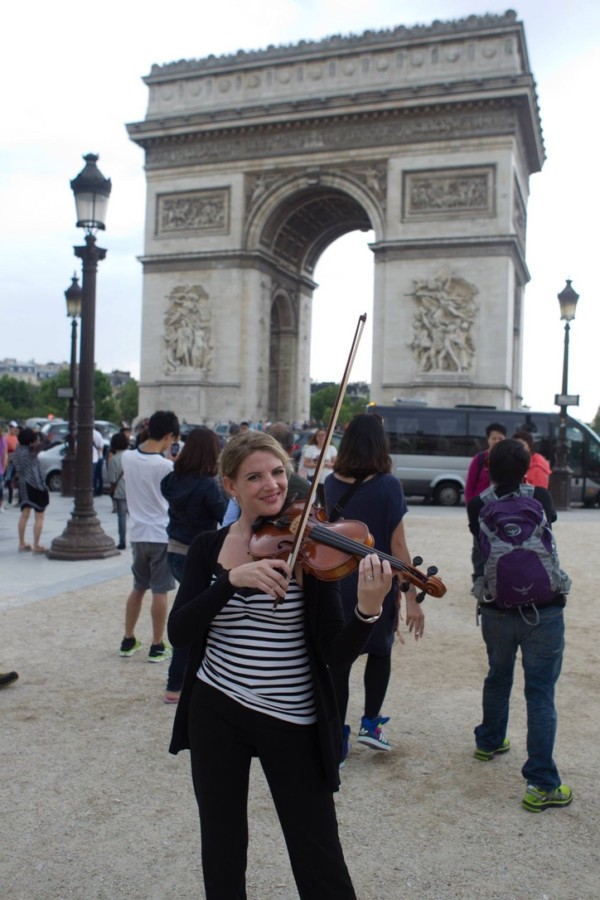 Several years ago, I had the opportunity to perform a faculty recital entitled "An American Taste of Paris" at both the university where I taught and at the Fondation des Etats-Unis in Paris, France. The pianist, a Franco-American colleague of mine, introduced me to two short, relatively obscure French pieces—"Nocturne" (1911) and "Cortège" (1914), which captured my fancy.
Written by a female composer by the name of Boulanger, my thoughts first turned to Nadia Boulanger, the famous Parisian pedagogue who instructed many American composers, including Aaron Copland. Her influence on twentieth-century music is indisputable. However, Nadia didn't compose these gems— her younger sister Lili did.
Alleged to be the sister with true talent, in 1913 Lili was the first woman to receive the prestigious Prix de Rome, an art scholarship established in the seventeenth century during the era of Louis XIV. She studied under several musical masters, including her sister and Gabriel Fauré.
Sadly, Lili battled illness her entire life, and she died at the young age of twenty-four. In spite of the brevity of her career, she left behind an impactful legacy of beautiful music.
I am amazed by the jovial nature of these two specific pieces, especially the "Cortège." Although plagued by the harsh realties of life, death, and an imminent world war, Lili succeeded in creating music that lifts the spirit. Its playful nature exemplifies a joy that refuses to be compromised by circumstance.
I hope you enjoy my live* performance of these two inspiring works.
*Please forgive the imperfections of live performance!