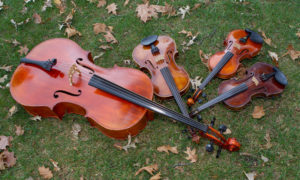 After nearly a decade of running my own studio, I decided to re-examine my studio and methods, taking a good look at which techniques I've found successful, and which areas leave room for improvement.
Rather than reinvent the wheel, I want to share the resources that have been most beneficial to me over the years. I hope my own experiences and those of my colleagues will benefit new teachers as they develop their own music studios.
In a world of people with traditional "desk jobs," the profession of "private music teacher" sounds exotic. Unusual. Esoteric. Confusing. Questions arise. Is that a real job? Yes. Can you make a living doing it? Yes, if you set it up correctly.
The pros: We choose our own hours, decide our own rates, make our own business decisions, etc. Sounds pretty good, doesn't it? Of course! And most of the time, it is.
However, like any job, there are a few cons. Financial variability is one. If you don't set up your teaching properly, students can take advantage of you by not paying for lessons on a regular basis.
Unusual hours can be another con. For many of us music teachers, when everyone else finishes their work day, ours is just beginning. We often work after-school hours and weekend shifts. While everyone else is winding down for the day, we're winding up.
Another hurdle is the lack of fellow colleagues in our physical workplace. Although, thanks to quarantine, this issue has become more widespread across all fields. When studio questions arise, we can't just holler to the person in the cubicle next to us. Owning our own business is rewarding, but can be isolating. We still need a community of others doing similar work with whom we can share ideas.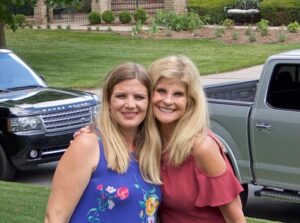 In this area, I'm extremely lucky. I grew up in a family of musicians. My mom is a violin teacher. My sisters are violin teachers. Several of my aunts are violin teachers. My nonagenarian grandmother is a piano teacher. My mother-in-law was a piano teacher. You get the drift. I live in a world where music-teaching isn't the anomaly. It's the norm.
Whenever I have questions about my studio, I pick up the phone and call Mom or text my sisters. I've taken for granted that much of the profession has been handed down to me from previous generations. It's taken awhile for me to discover that this way of life I consider "normal" isn't necessarily so for the majority of the population.
As a result, I want to share some of these resources that have proven most valuable to me over the years to help my readers become a part of our larger musical family.
For those who can't "call Mom" with every teaching question, I'd highly recommend the following:
Training: The best thing you can do to improve your teaching is to attend teacher training. One of the most well-accredited venues for this is through Suzuki, like the Suzuki Association of the Americas. They have teacher-trainers all over the world on a variety of instruments and offer a caring and systematized approach to pedagogy that engages the whole student. They also provide a wonderful group of supportive colleagues and mentors who will guide you along your musical journey.
Facebook Groups: Especially during this time of isolation, I've been thrilled to connect with fellow colleagues online. It's wonderful to glean wisdom from the veterans in the field, as well as learn innovative ideas from passionate new teachers.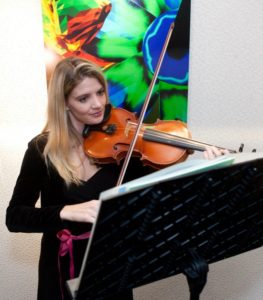 Violin Studio 101 Course: I created this group for you to connect with fellow violin teachers while learning the material I teach in this course.
Distance Learning Forum for Music Teachers: This group has been particularly beneficial during the pandemic as we've all shifted to online teaching.
Music Podcasts: If you're an auditory person like me, I'd recommend adding these podcasts to your queue:
Music Studio Startup: When I first found Andrea Miller's podcast a few months ago, I binged on nearly all of her previous episodes. In addition to pedagogy, her topics range from online lessons, to music financial planning, to studio branding. She engages new, dynamic guest speakers every week, and shares her own personal experience in the field.
Mind Over Finger: The host, Dr. Renée-Paule Gauthier, is absolutely brilliant. She, along with her guests, shares insightful ideas on how to improve your own practice, which can also translate into advice for your students' practice as well.
Youtube:
Jennifer Roig-Francoli specializes in helping musicians feel better as they play and prevent injury. Check out her wonderful YouTube channel!
Instagram
Meghan Faw covers a variety of skills learned in the Suzuki repertoire
Useful websites/blogs:
Violinist.com: This is one of the best online resources for violinists to receive up-to-date information in our field. Laurie Niles, the editor, incorporates articles from the top violin pedagogues and performers around the world.
The Suzuki Triangle Blog: Christine Goodner offers advice from her experience as Suzuki student, parent, and teacher. Her insight helps teachers and parents alike learn how to navigate the waters of private lesson instruction.
Suzuki Way: Tiffany Egbert creates wonderful printables and teaching/practice supplements for the Suzuki Method which makes lessons and practicing fun for even the youngest learners.
The Productive Musician: New York-based performance and mindset coach Sarah Whitney shares her tips of the trade on her blog.
These are only a few of the many resources available for music teachers and parents.