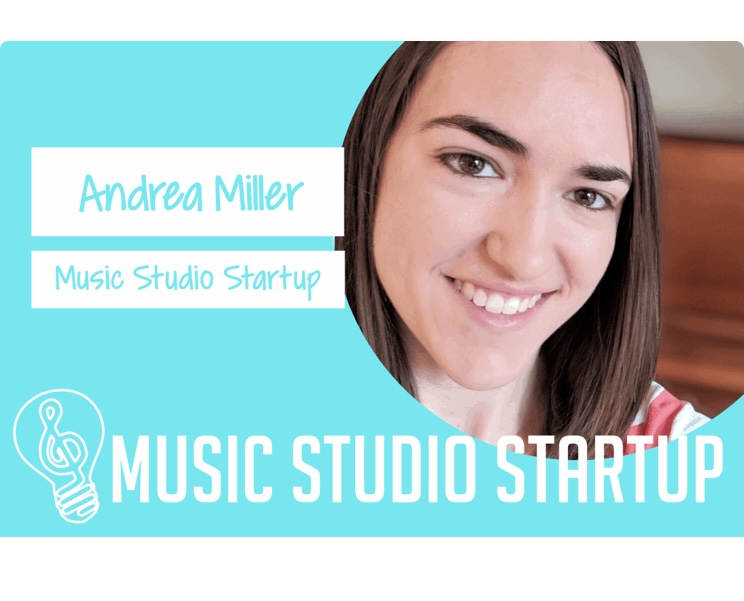 This week, I was thrilled to be featured on Andrea Miller's podcast: Music Studio Startup, one of the best resources for music teachers! Her material is always so helpful for me as I run my violin studio, and I highly recommend that you listen to her content! She also offers several music business courses for teachers.
Ashley Rescot on Self-Publishing and Student Retention
Andrea Miller:
After I graduated from college with a double-major in Entrepreneurship and Piano Performance (paying my way by running a house-painting business), that goal to open a music school became a reality and I launched a school that quickly expanded to five teachers, an intern, and 100+ students.
Eventually, that experience led to other entrepreneurial endeavors and consulting opportunities in all sorts of fields.store
I love working with entrepreneurs and small businesses, and in 2016 I decided it was time to bring my expertise back to the music world.
So I launched Music Studio Startup.
Now I get to help music teachers grow their studios!