I hope you enjoy my recording of the this springtime classic.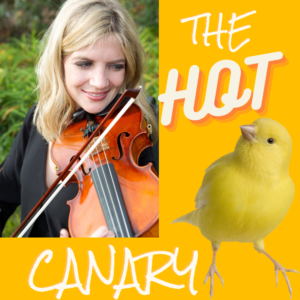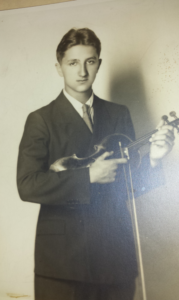 American Jazz Violin Hit Song with Ukrainian/Russian Roots
Paul Nero, a mid-twentieth-century composer known for his hot violin jazz tunes, made a splash in 1949 with his successful song, The Hot Canary. This hilarious hit would have been the talk of Twitter, full of bird tweets and trills throughout. You can even listen for the cat call at the end. Humor certainly wasn't lost on Kurt!
Surprisingly, his real name wasn't Paul Nero, but Kurt Polnariov, son of the Ukranian/Russian violinist Albert Polnariov. Born in Hamburg, Germany, Kurt moved to the United States with his family. As a result, his music blended the technique of the the Eastern European musical tradition with the popularity