Turn back time to experience the sounds from Christmases of old. This entire album features carols and hymns solely from the Victoria era and before. (Picture Charles Dickens' A Christmas Carol.) The lightness of these songs stands in sharp contrast to the heavy, more percussive nature of the 21st-century musical aesthetic. However, I have added my own interpretations of several of these classics, hoping to bridge the gap between history and the present.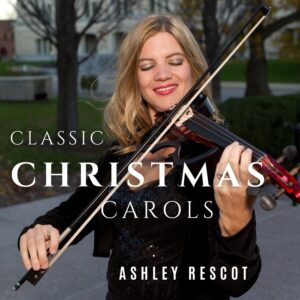 The instruments used for this collection include ones widely prevalent during the 18th and 19th centuries, especially the violin, piano, and vocals, along with several others.
The opening carols feature simple melodies that possess rich harmonies, like Here We Come A-Caroling and Up On the Housetop. The album progresses from secular to sacred, with a crescendo culminating in the majestic hymns O Holy Night and Joy to the World.
Grab a cup of cocoa and your favorite collection of Christmas stories, and time-travel with me to Christmases of yore!
| | |
| --- | --- |
| Stay up-to-date on this album and future music releases! | |