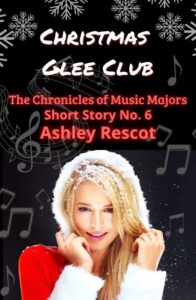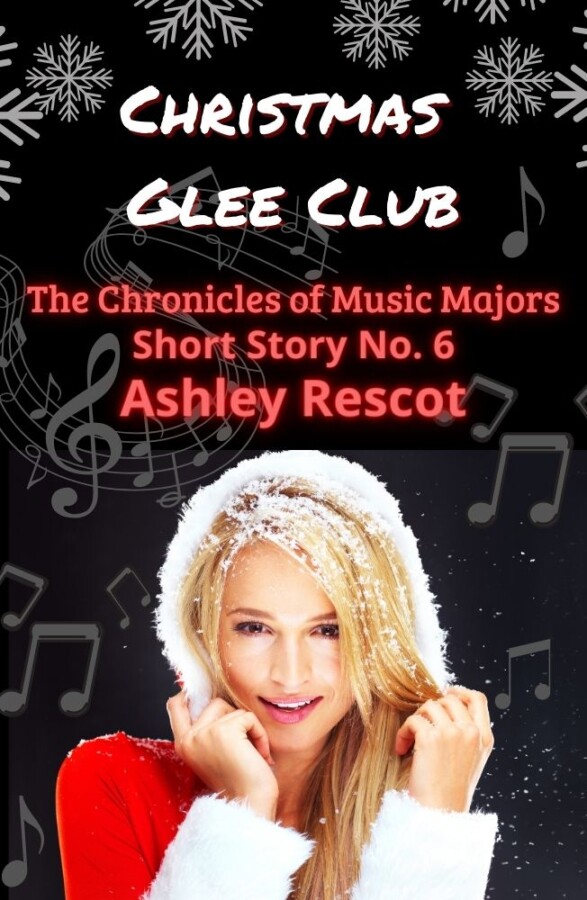 Sweet Contemporary Romance: FREE through Friday, December 11, on Amazon Kindle! I am offering $5 Amazon gift cards to the first person in each language to send me a message with their comments. I am especially interested in whether or not you like the content, and what you thought of the AI translation. Although I know they are not 100%, I would like to know if you still found the story enjoyable and how closely does the translation resemble your native language. Having pursued degrees in both music and French, I am very passionate about both music and language, so I want my stories to be available globally, and not just in the United States. Thanks for your input. It helps me tremendously!
Sophia's modern rendition of "Santa Baby"
Christmas Glee Club: United States, Canada, UK, India, Australia
Sophia, the lead soprano of the Belton Glee Club, faces losing her celebrity date to the sorority formal due to a required concert for the university donors. When the lead tenor falls sick with laryngitis, Brett fills in for his role as Santa. Can Sophia and Brett pull off the concert together at the last minute?
Glee Club de Noël: France, Canada
Douce romance contemporaine : GRATUIT jusqu'au vendredi 11 décembre, sur Amazon Kindle ! J'offre des cartes-cadeaux Amazon de 5 $ à la première personne dans chaque langue qui m'enverra un message avec ses commentaires. Je suis particulièrement intéressé de savoir si vous aimez ou non le contenu, et ce que vous pensez de la traduction de l'IA. Bien que je sache qu'ils ne sont pas à 100%, j'aimerais savoir si vous avez quand même trouvé l'histoire agréable et dans quelle mesure la traduction ressemble à votre langue maternelle. Ayant suivi des études de musique et de français, je suis très passionnée par la musique et les langues, c'est pourquoi je souhaite que mes histoires soient disponibles dans le monde entier, et pas seulement aux États-Unis. Merci pour votre contribution. Cela m'aide énormément !
Sophia, la soprano principale du Belton Glee Club, risque de perdre son ami célébrité pour la cérémonie de la sororité en raison d'un concert obligatoire pour les donateurs de l'université. Lorsque le ténor principal tombe malade d'une laryngite, Brett le remplace dans son rôle de Père Noël. Sophia et Brett peuvent-ils donner le concert ensemble à la dernière minute ?
Glee Club de Navidad: España, Mexico
Dulce Romance Contemporáneo: GRATIS hasta el viernes 11 de diciembre, en el Kindle de Amazon! Estoy ofreciendo tarjetas de regalo de Amazon de 5 dólares a la primera persona en cada idioma que me envíe un mensaje con sus comentarios. Estoy especialmente interesado en si te gusta o no el contenido, y en lo que piensas de la traducción de la IA. Aunque sé que no están al 100%, me gustaría saber si aún así os ha gustado la historia y hasta qué punto la traducción se parece a vuestra lengua materna. Habiendo obtenido títulos tanto en música como en francés, me apasionan tanto la música como el lenguaje, así que quiero que mis historias estén disponibles globalmente, y no sólo en los Estados Unidos. Gracias por su aporte. ¡Me ayuda enormemente!
Sophia, la soprano principal del Belton Glee Club, se enfrenta a la pérdida de su cita con la celebridad en el baile de la hermandad debido a un concierto obligatorio para los donantes de la universidad. Cuando el tenor principal se enferma de laringitis, Brett sustituye su papel de Papá Noel. ¿Pueden Sophia y Brett hacer el concierto juntos en el último minuto?
Glee Club di Natale: Italia
Dolce romanticismo contemporaneo: GRATIS fino a venerdì 11 dicembre su Amazon Kindle! Offro carte regalo Amazon da 5 dollari alla prima persona in ogni lingua per inviarmi un messaggio con i loro commenti. Sono particolarmente interessato a sapere se vi piace o no il contenuto e cosa ne pensate della traduzione AI. Anche se so che non sono al 100%, vorrei sapere se avete trovato la storia piacevole e quanto la traduzione assomiglia alla vostra lingua madre. Avendo conseguito la laurea sia in musica che in francese, sono molto appassionato sia di musica che di lingua, quindi voglio che le mie storie siano disponibili a livello globale, e non solo negli Stati Uniti. Grazie per il vostro contributo. Mi aiuta enormemente!
Sophia, la soprano principale del Belton Glee Club, rischia di perdere la sua data di celebrità per il ballo della sorellanza a causa di un concerto obbligatorio per i donatori universitari. Quando il tenore principale si ammala di laringite, Brett si sostituisce al ruolo di Babbo Natale. Sophia e Brett riusciranno a fare il concerto insieme all'ultimo minuto?
Weihnachts-Glee-Club: Deutschland
Süße zeitgenössische Romantik: KOSTENLOS bis Freitag, 11. Dezember, auf Amazon Kindle! Ich biete Amazon-Geschenkkarten im Wert von 5 Dollar für die erste Person in jeder Sprache an, die mir eine Nachricht mit ihren Kommentaren schickt. Mich interessiert vor allem, ob Ihnen der Inhalt gefällt und was Sie von der KI-Übersetzung halten. Obwohl ich weiß, dass sie nicht 100%ig sind, würde ich gerne wissen, ob Ihnen die Geschichte trotzdem gefallen hat und wie sehr die Übersetzung Ihrer Muttersprache ähnelt. Da ich sowohl Musik als auch Französisch studiert habe und sowohl Musik als auch Sprache meine Leidenschaft sind, möchte ich, dass meine Geschichten weltweit verfügbar sind und nicht nur in den Vereinigten Staaten. Vielen Dank für Ihren Beitrag. Sie helfen mir ungemein!
Sophia, die führende Sopranistin des Belton Glee Club, steht kurz davor, ihren Promi-Termin wegen eines vorgeschriebenen Konzerts für die Universitätsspender an die Studentinnenvereinigung zu verlieren. Als der Haupttenor an Laryngitis erkrankt, springt Brett für seine Rolle als Weihnachtsmann ein. Können Sophia und Brett das Konzert gemeinsam in letzter Minute durchziehen?