Have you ever thought about the intersection of the arts? Do they all stem from a common place?
I was thrilled to philosophize about the nature of music with writer and podcaster John Biethan on his podcast What Has My Attention. I hope you enjoy it!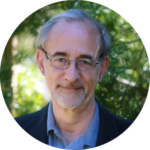 Your host John Biethan, President of Heard Not Seen Media, Inc. explores what has his attention. Currently Women in Strong Leadership, Branding, and Storytelling for podcasters. He imagines a world of Women in Strong Leadership whose voices can be heard.