This chapter was inspired by my mother's real life collegiate concert. Apparently, it took place at midnight on Halloween. The conductor rose out of a coffin dressed as Dracula!!!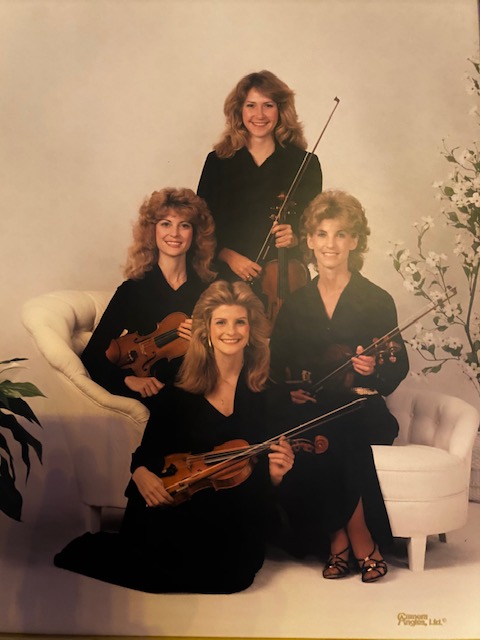 Here she is featured with three of her sisters. All four of them have been my teacher at some point in my life! They enjoyed the real Strings of Sisterhood before I was even born!
This week's sponsor is the villain collection, Don't Pull My Strings. Get your merch before it changes at the stroke of Midnight, on Halloween!