Interview with Author Amy Walsh, from Walsh Mountain Publishing
Hello Amy, I'm thrilled to have you on the blog today. What inspired you to become a writer?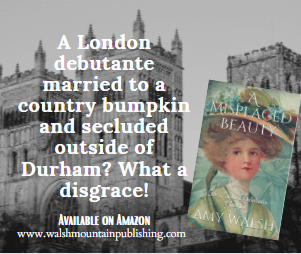 As far back as I can remember, I loved reading about imaginary worlds and creating my own.  My brothers and I grew up without a television, so we spent our days playacting indoors and out. Some of our favorite roles were being pioneers, National Geographic Explorers, detectives, and spies.
I was also an avid reader – and avid is an understatement. I had serious 'nose in-book issues', which included read-walking the hallways in school, and reading whenever I had to go to the sporting events, my brothers' loved – where I would occasionally lift my head and cheer for the wrong team!
As a child, I began writing stories, songs, and poems. I carried a small journal in my purse, and I would jot down prayers, story ideas, and 'lovely thoughts'. I wrote a middle-grade fantasy novel and a novella about Jael, the heroic woman who killed the Canaanite captain in the Old Testament, while I was in high school.
I think reading and writing just became part of who I am. Throughout the years, I would send out devotionals, articles, and short stories to different publishers, and I had a few things published. While on maternity leaves, I began writing novels again, and I had a couple of publishing companies interested in my queries, but it was too hard to balance writing with teaching and raising young children. Throughout the years, I often pulled out one of my journals to sketch out plot lines of story ideas.
During the COVID-19 Pandemic, I researched publishers who were seeking submissions and found one that was looking for "return to a smalltown" theme and that was the start of Elsie Whitmore: A Star from Oak Hills.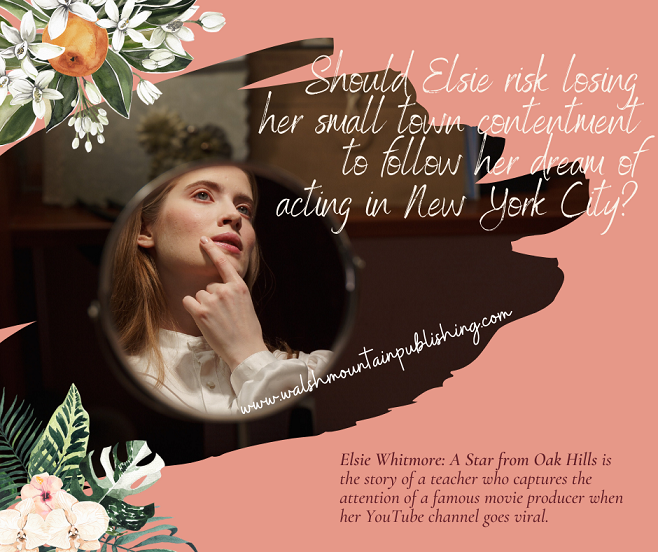 How does music play a part in your writing?
Often my journaling has turned into song.  I will write down phrases and hear a melody. From there, I create lyrics and figure out the guitar chords to support the melody.  I enjoy writing songs that tell stories. I have loved the times that my songs have encouraged others to let go of the things that burden them, and allow Christ to carry their load for a while.  
I love reading novels about the world of the arts, especially the opera, philharmonic, and even rock bands. One of my favorite sweet romance series, The Warrender Saga, is about characters in classical concert halls and opera houses. Years ago, when I first read the series, I learned about the author Ida Cook who used the proceeds of her novels in rescue efforts during the Holocaust. I thought it would be neat to write a more modern-day equivalent of Oscar Warrender. Perhaps that thought led to my creation of Graham Thurston and the musical production of A Broken Nightingale that takes place in my Elsie Whitmore novel.
I have many great memories that involve singing with family members and friends around campfires, during car rides, and for performances. I hope to describe that amazing feeling of making a joyful noise with people I love in a future novel!
What writing projects are you currently working on?
I have a fantasy novel releasing the week of August 12th. A Cursed Enchantment is about a dollhouse family that is brought to life and then abandoned by a grieving sorcerer. I am in the revision stage right now. I really fell in love with the characters and the settings as I was writing this book, and I think readers will as well. My friend, Connie Sica, created a Victorian dollhouse for the cover of the book. She is using that illustration as an inspiration for a coloring book that goes along with my novel. I will also have a teaching guide available for use in classrooms and homeschools.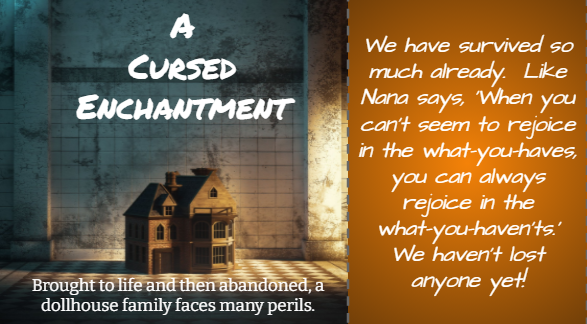 I also have a time-slip coming out during the last week of October 2021.  I am very excited about this one because it takes place in a tuberculosis sanitorium that was practically in my backyard. I have enjoyed interviewing people that used to work in the sanitorium and making trips to the historical society as I researched the historical aspects of this novel! I am also working on sequels to my Victorian Debutante series about characters from Oak Hills.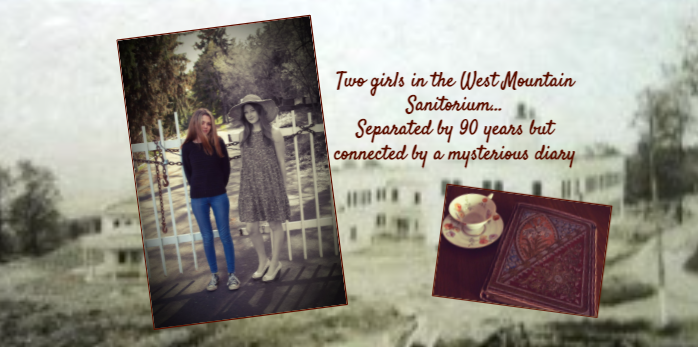 What advice would you give to upcoming young writers and/or musicians?
Make time for doing what you love and for sharing your gifts with others.  Even if you decide on a career that doesn't revolve around the arts, you can continue to develop your talent.  Don't give up, no matter how many times your work is criticized or rejected.  Use what people say about your work as a tool to help you grow. Learn from great musicians and authors by immersing yourself in their creations, and reading professional articles to help improve your craft.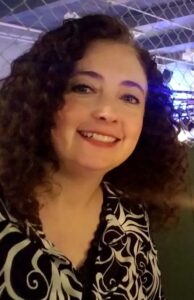 Amy Walsh lives in Pennsylvania, where she teaches English Language Arts to 5th graders in a public school. She is active with the ladies' and music ministries in her church, with teaching, singing, and writing songs. Her husband Pat is one of her heroes – he has served the US as an Army Veteran and continues to serve the community as a police officer. They have three children – Bree, Spencer , and Liz, who teach her so much about God as the divine author, since they are so different from each other and have such interesting personalities!