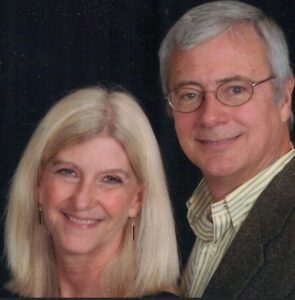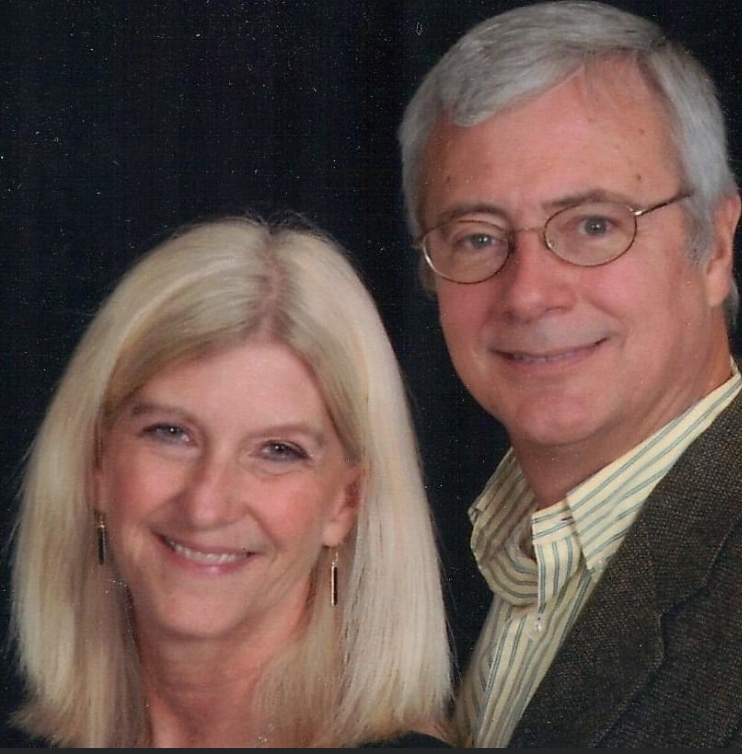 In this post, I'm thrilled to feature my uncle and aunt, fellow music educators Philip and Kim Parker! Visit their site at philipparkercomposer.com.
Phil, as a professor of music, what is the best advice you offer to students who want to pursue a career in music?
I'd say you need both a passion and a talent for it. I also advise my music students to pursue a degree in music education because it allows them to obtain a certification in teaching. At Arkansas Tech University where I teach, we focus primarily on music education in our department. Nearly 100% of our students find job placement after graduation, a staggering percentage. Some students claim they aren't interested in teaching, but many change their minds by their senior year. If they wait this long, they require an additional year to make up the necessary coursework.
What is your favorite course to teach?
I teach several academic courses, including music theory, orchestration, percussion ensemble, and music history from the late 19th century through the present. As a composer, I especially love the latter. Most high school students aren't very knowledgeable about music from the past century other than band and popular music. Few of them can name the most influential composer of the 20th century, conventionally attributed to Aaron Copland. In college, when we begin to introduce these kids to the great classical composers, they often find that they love the music from this era. One style that seems quite popular is the minimalism of Steve Reich, Philip Glass, and John Adams. They hear this style of music in commercials and movies, which makes it familiar to them. Minimalism is much more accessible than atonal, as it still retains a key.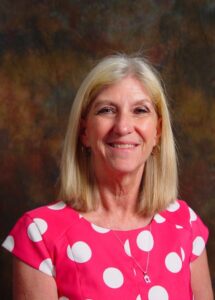 Kim, what does a typical day look like for you as a school music educator?
My official title is Half-time Assistant Band Director. I spend four hours a day in that capacity, which includes teaching a beginning flute class at the middle school. Then I head over to the high school to work with the sophomore through senior band. I also teach AP Music Theory.
In addition to my school obligations, I teach twenty-one private flute students. I've been teaching for 16 years and absolutely love it! Our school district is so generous to allow me to teach a few students during the school day, and then I continue with several after school. Between part-time with the school district and private lessons, my day is very full, but I also make an effort to schedule time for my own personal practice, usually every day at 6:30 a.m. That's the only time I can find without any students when I can focus on my practice.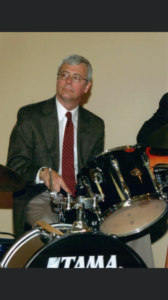 Phil, how did you choose percussion as your primary instrument?
My love of percussion is largely due to the 1964 British Invasion, when the Beatles came to America. Kids my age suddenly wanted to play guitar, bass, or drums to be like John, Paul, George, and, in my case, Ringo. I wanted to play in a rock band. Of course, later I realized there are several steps to learn how to really play a drum set. However, it wasn't until my senior high school that I decided I wanted to do this for a career.
Kim, what drew you to the flute?
This is a funny story, because everyone in the Scheer household began with violin and piano. However, when I started on violin, I cried nearly every lesson. As a result, my mom switched me to flute, and the rest is history. I decided I wanted to pursue flute professionally my senior year of high school when I attended Brevard Music Camp.
Phil, I've had the privilege of performing several of your compositions. When I was a kid, you wrote a song to accompany a poem I wrote called "The Stream." I also enjoyed performing your song "Merry Music" for my senior recital in high school, as well as "A Tribute" for my mom's birthday. Can you describe your creative process when you write?
It's hard to describe the creative process, as it is often different from piece to piece. Any musician has the ability to create music, but it's also a gift. Where the ideas originate is difficult to define. At times you're inspired by other works. Of course you don't copy them, but you draw ideas from the past. All great composers build on history. Listening to music informs your own knowledge of music composition, which makes you a better composer. In my music theory class, I help my students experience the joy of creating their own music.
In ninth grade, I played in a percussion ensemble with four or five other people, and I thought "I could write something like this song." I was probably overly ambitious at that point in time, but I did manage to write a percussion song. I still have the manuscript, which has the stems on the wrong side of the notes.
As I matured, I became more interested in band. During my lunch hour, I would gather up the scores of the pieces we played and try to figure out how they were structured and orchestrated. In college, I continued to dive into composition with a teacher to guide me with the academic part of the craft.
Over the years, I've written an eclectic mixture of compositions. "Merry Music," a very tonal piece, was originally written for violin and piano. Later, I turned it into a trio for violin, clarinet, and piano, which has been its most popular form. I've also created programmatic pieces inspired by nature or words, like I did with your poem. I've also written atonal works, include one for wind ensemble.
Who is your favorite composer?
I've always loved Béla Bartók, who I consider him the most sophisticated writer for strings. All of his works are amazing. You can hear certain elements of his style in my compositions. I consider his works even more profound than Stravinsky's Rite of Spring.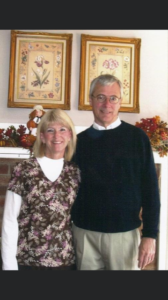 Kim, what is it like to be married to a fellow musician?
It's wonderful! We've been married 45 years. From the very first date, I knew Phil was the man I wanted to marry. I think the best part is that we're so familiar with each other's lingo. He even puts up with me practicing at 6:30 in the morning! The first year I taught AP Music Theory, we spent every night together as he helped me prepare for class. He showed me what to teach and what not to teach. The next year I didn't need as much help, but I missed that time we'd spent together.
In our case, the musical vocation is a way of life, and as a couple we've been able to share that vision together. We understand the teaching side of the profession, and we've been able to play together in the Fort Smith Symphony. Some people say they don't want to be married to someone in the same profession, but it's worked well for us!
Philip Parker is Professor of Music at Arkansas Tech University where he teaches percussion, music theory and composition. As a composer, Mr. Parker has been widely commissioned and has published numerous compositions for a variety of media. His music has been performed throughout North and South America, Europe and Asia with over a dozen commercial recordings.

Major performance venues include the Percussive Arts Society Convention, the International Clarinet Society, the International Trumpet Guild, the International Double Reed Society, the National Flute Association, Music Educators National Conference, Kennedy Center and the College Band Directors National Association Convention.

Awards for his music include two winning compositions in the National Flute Association's international New Music Competition, 2nd prize in the College Orchestra Directors Association international contest, and recipient of a chamber music commission from the National Symphony Orchestra as part of its American Residency program.

Additional awards include Honorable Mention for MTNA Distinguished Composer 2013, an Arkansas Arts Council Fellowship, Composer-in Residence with the Fort Smith Symphony and two-time recipient of Arkansas Tech University's Excellence in Scholarship Award.
As a percussionist, Mr. Parker was timpanist with the Ft. Smith Symphony for 27 years. He also was a member of the Wichita Symphony for 3 years and has performed with the Arkansas Symphony, Pine Bluff Symphony, the River Valley Jazz Reunion and as soloist with the Arkansas Tech Band (Basta Marimba Concerto). He has given numerous performances as a percussion clinician as well as mini-residencies as a composer.
Kim (Scheer) Parker, 4th of the 10 Scheer children, is a music teacher in the Arkansas public schools. She teaches group flute lessons in addition to music theory courses. She also runs a large private flute studio. Phillip and Kim have 3 children and 3 grandchildren.