"Man cannot discover new oceans unless he has the courage to lose sight of the shore." –André Gide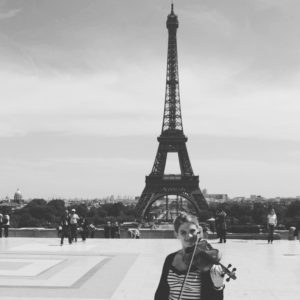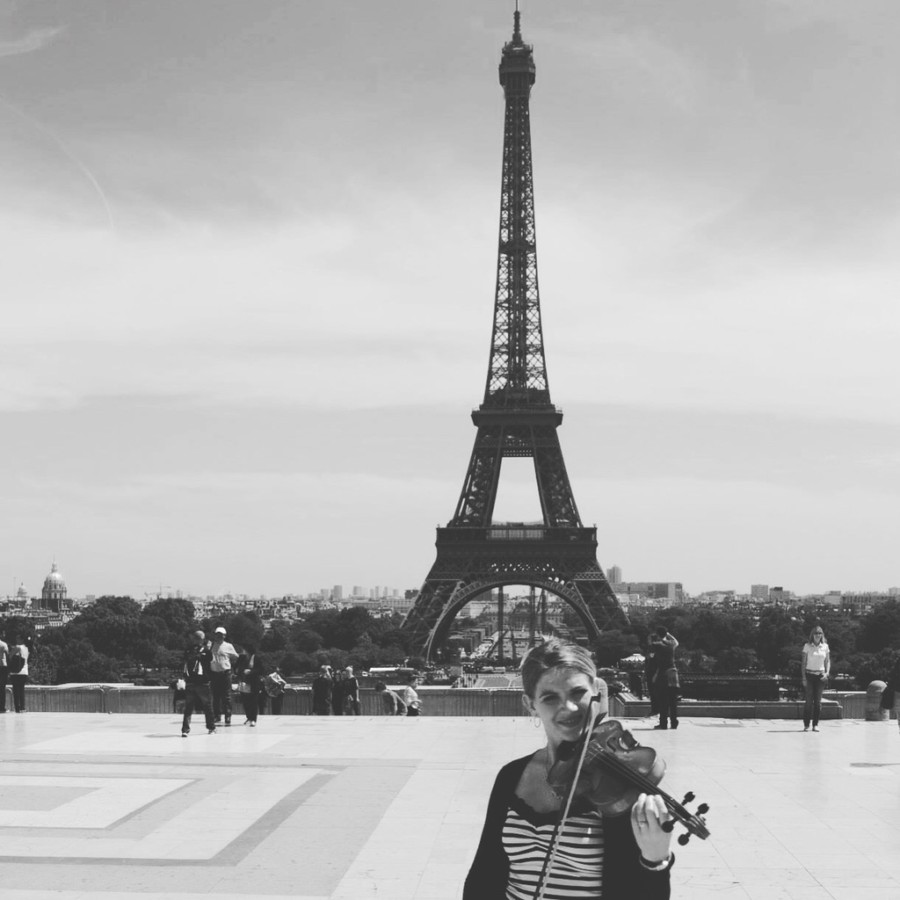 We live in an unusual time when one of our favorite pastimes, travel, isn't a viable option. We can barely leave our homes, let alone travel abroad. During this time of confinement, I wanted to virtually relive my travel memories.
French culture has always fascinated me, especially the food and music. My favorite French musical works include Debussy's Violin Sonata and everything by the composer Saint-Saëns.
My senior year of high school, I enjoyed my first taste of France when I toured Europe with my mom and high school choir. I had studied French for four years, and was excited to put it to use. The perfect moment arrived while we sang in Notre Dame (before its catastrophic fire.) Instead of the romantic experience we'd expected, we squeezed in amidst construction cranes and machines that constantly interrupted us. After much scowling and gesturing on the part of our director, I finally walked over to the workmen, gathered as much confidence in my high school French as I could muster, and said Il est difficile de chanter avec cette bruit (It's difficult to sing with this noise.) Taken aback by this French-speaking American teenager, the workmen stopped their clanking long enough for us to finish our concert.
After this first international experience, I was hooked. Throughout college and graduate school I traveled at every opportunity.
When I returned to Paris to study abroad, I met a French cellist who stayed with my family for a chamber music camp a couple of weeks later. As fellow musicians, we hit it off right away,and learned a lot from each other.
A couple of years later, I returned to France as a Fulbright English teacher. I stayed with the cellist while I looked for my own apartment. She frequently took me to her hometown to visit her family. This became my home-away-from-home. Her father was a puppeteer by trade (a profession I never knew existed), and her mother a music theory professor at the local university. They struck me as some of the kindest, most interesting people I'd ever met. Brilliant, witty, and excellent cooks, I spent hours at their dinner table, talking music, culture, and cuisine.
That year I was honored to perform a movement of the Debussy Violin Sonata for the Fulbright Recital at the American Church in Paris.
A few years later I returned to France to perform my recital "An American Taste of Paris," which featured works by Lili Boulanger, Debussy, Franck, and new music by the Paris-residing composer Esteban Zuñiga. I had a wonderful time revisiting the beloved country with my husband and catching up with my old friends.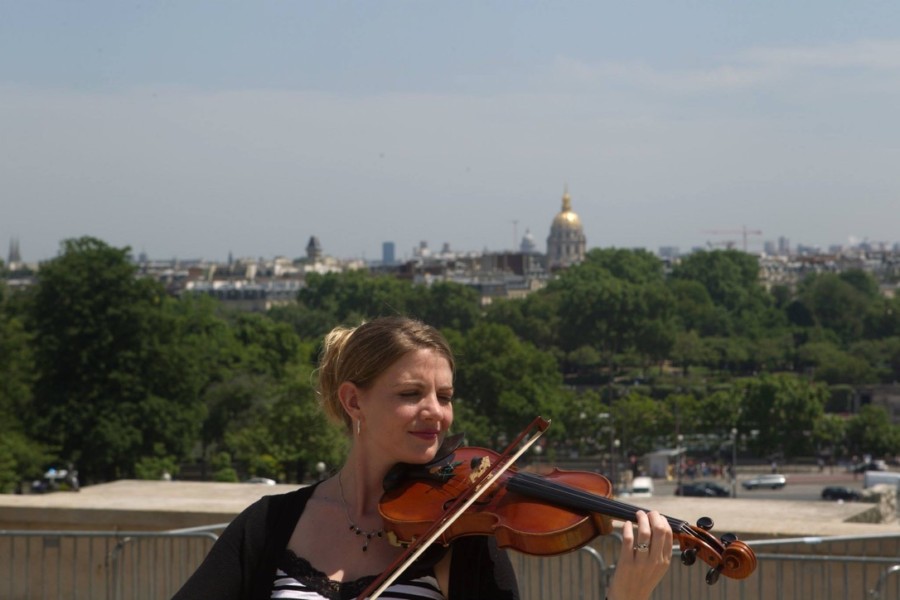 I hope that during this international crisis, we as global citizens still reach out to our family and friends, whether they live near or abroad, to let them know the impact they've had on our lives.
Thanks for the music, dear friends! I hope to visit you in person again someday.