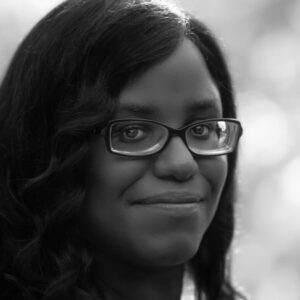 Alyssa Hunt is the songwriter, singer, composer and co-producer of all Ascending Music. Inspired by artists such as Steffany Gretzinger, Björk and Sade, she allows her faith to reflect in her words, creating a sort of lounge effect. She also writes short stories under the pen name A. Renee Hunt. Hailing from sunny California, she currently lives in the Midwest with her husband Scott, son Joshua and dog Magnus.
Alyssa, I love to meet fellow author-musicians! How did you develop an interest in writing?
Thank you so much for the opportunity to share with your readers; I'm thrilled. All my life, I've been writing. As a military child, I found myself alone more than with actual friends. I found it easier to draw and write up a good character than to go out and say hello from time to time. Also, thanks to my parents being avid readers, I came to love books as well.
Around the fourth grade, I got my own typewriter and it took off. I wrote stories for my friends, and entered competitions whenever possible, at school, but at the time, publication wasn't as readily accessible. It wasn't until much later that I decided to take the plunge and write a complete novel.
Congratulations on your new album, Venation, released this week. Can you tell us about your process for composing lyrics and music, as well as recording?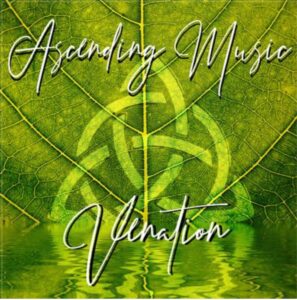 Putting Venation together was the most amazing experience for me. I'd attempted poetry several times, but thought I completely sucked until 2017. I went on a 29-day trip to Europe and found the most amazing places in England, Ireland, Scotland and even Wales, to express myself. I became inspired by all God had created- the views of mountainous landscapes, the lochs and people. I was truly blown away. It was the peaceful, quiet nature of it all that even gave me the title of the album, Venation.
When I'd decided to place those words to music, I found I didn't anymore. LOL I liked what I was doing, mostly because I didn't want to do what everyone else expected of me. Venation allowed me to breathe, but also to step into songs that were me, while still being faith-based. Not quite Gospel, nor Pop, just nice worship. I'm an 80's gal, so this began the journey on what I do every Sunday, but also where I want to go that's not traditional of your every day church. An up-coming song, Cinematic, shares that vision.
I have a strange way of putting things together, since I work virtually with a fabulous producer in Venezuela. Yes- another country! He's visionary and really understands what I want. I woke one morning with a tune in my head, recorded all the sounds and vocals and sent it to him. He then, in turn made it a beautiful masterpiece! I can't truly play any one instrument, but I vocally imitate them, allowing him to bring them to life.
What is the theme of your new album?
Venation's theme is to Breathe. All my life I've been taught that everything praises the Lord. So I used the veins of a leaf to share that. The leaf is God, who is everything as a whole. His son, Jesus, is the vein and main veins that stem away, but we are the venues; the body. As a people, I always loved using that imagery- we are nothing without Jesus, with God who's made us all whole. I hope that's not too preachy, because I try not to be.
I know you possess a passion for worship music. What is your favorite aspect of this genre?
To me, the best part is that I can share any way I want. My musical influences are from greats like Björk, Steffany Gretzinger, Sade, Sting- people who use instruments like violins, cello's, xylophones- real instruments, as well as their voices to give life to words and emotional meanings. That's what I want to do with my worship music. I don't want to be caged in as a Gospel, Pop, or Christian singer. I want to be undefined, yet fit into all.
How do you find balance in your life as a mother, writer, and musician?
That's the fun part! Being a home-school mom allows me to sit alongside my son as school is in session. As soon as he needs me, I'm right there. He's my always first. My daughter is grown up and living in another state, so that parts done!
The majority of my writing is done whenever the inspiration hits. I have an Ipad Pro beside my bed, for writing when I wake in the middle of the night. My iMac in my office and several other Apple products that keep my stories moving along. When it comes to music, I'm the first person awake every day. With a cup of coffee/tea and my Bible, I find it's easier to write lyrics (poems) while meditating. It's quiet and so peaceful. It's my communing with God and nature that helps.
Funny part is, I truly record on Saturdays, when my husband and son are gone. That's when I record, because it's just me and my chihuahua Magnus, so I can record without interruption. When family's home, it's monotonous and I get nothing done.
What is your best advice for debut authors and musicians?
The best advice, for authors, I could ever offer is Don't Give Up! I know everyone says it, but I felt I wasn't good enough for ages before I sold my first short story. It can happen and when it does, the feeling of elation is indescribable. Being asked to have your work included is the greatest.
For musicians, first off, you can PLAY- God bless you! I play things by ear and that takes forever and it's very frustrating. So do it, with all your heart with purpose. If you're just doing it to do it, you won't love it. If you're not mainstream, it doesn't matter because there are ears out there listening, waiting to hear a sound like yours. If you play it, they will listen!
To purchase Alyssa's new album, visit her site ascendingworshipmusic.com