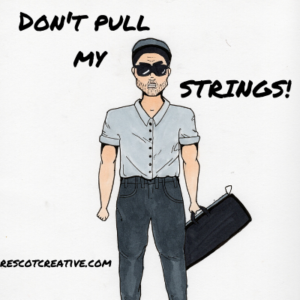 While violinists may often portray angelic voices, this isn't always the case. Consider Niccolo Paganini, the infamous Romantic era rock star who allegedly sold his soul to the devil! Or Satan himself when he takes on Johnny in "The Devil Went Down to Georgia." Fortunately Johnny wins!
In this week's Fiction Fridays, I focus on my villain, violinist Franklin Curtis. In spite of him being the Draco Malfoy of my story, my editor said, "I know I'm supposed to hate him, but you gave him the best lines!"
Don't forget to check out his design on my Merch store! Featured designs change monthly, so buy your merch today! Every purchase supports the labor, editing, cover designs, and marketing costs involved in publication. Help me raise funds for book 2 in the series!
Also, A Change in Tune is now avaialbe to purchase from Barnes & Noble!