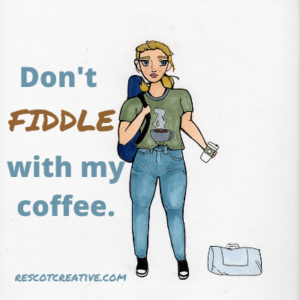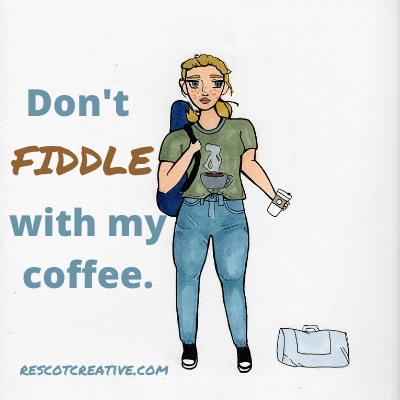 In spite of it being Monday night, people crammed into every corner of Café Chocolat. A strong scent of espresso filled the air. Victoria glanced at the stage where the guys were setting up. The guitarist, Matt, wore a checkered flannel shirt and cowboy boots, while Eddie sported a T-shirt and jeans. Victoria's eyes moved to Jerry, who plugged several cords into the amp. His black T-shirt emblazoned with flames and dark jeans seemed a far cry from his tux. But somehow, it still suited him.
She scanned the stage. No sign yet of Adrienne. Maybe she got cold feet.
Behind the counter, Marie was already taking orders. She'd left before they did because Stella's "couple of minutes to change" had taken a half hour. When she'd finally descended the staircase, her sequined pink dress and ballet flats had sparkled in the lamplight.
Louisa stepped up to order. "I'll have a salted caramel hot chocolate and a mint truffle."
Stella stood on tiptoe. "And I'll have a raspberry mocha." Marie laughed. "No, you won't. The last thing you need is coffee."