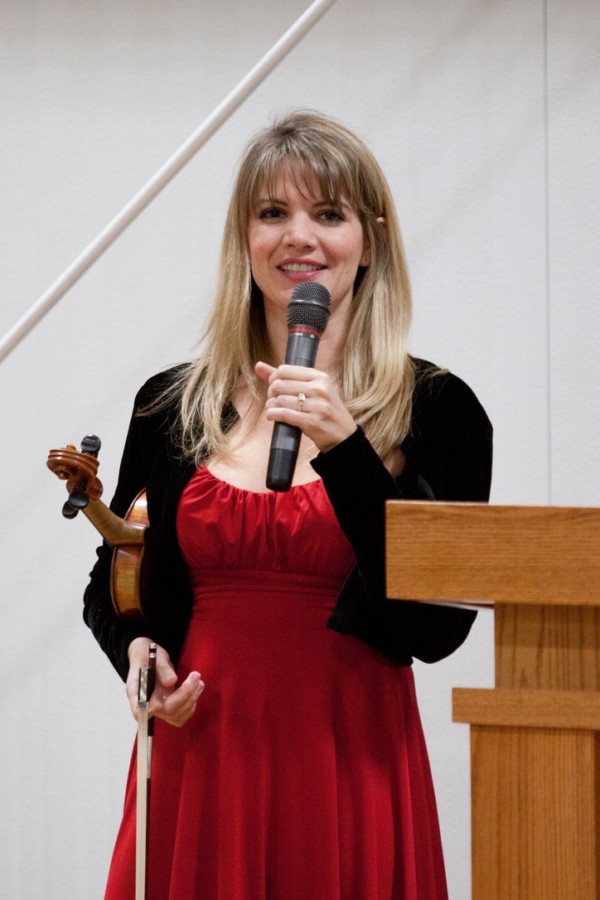 Voice Actor/Narrator
As an auditory person by nature, I am passionate about audio narration and performance. I have a degree in music performance, as well as French Literature. I am a violinist/singer and part-time Spanish/French teacher. I love to read aloud to my kids as well.
Recently I published my first music fiction novel, and I am recording my own audiobook. The narration has been my favorite part of the writing process, so I would love to help other authors, indie or traditional, hear their works come to life!
Contemporary inspirational romance is the genre I write, and this is also my favorite genre to read. I also enjoy historical fiction, and anything that has to do with classical music or French.
*I DO NOT accept projects with profanity, excessive violence, or erotica.
Contact me for a quote! (Normally I charge $0.01 per word for my time in narration + a $50 contracting fee. This DOES NOT include audio engineering/mastering, just a basic check on my part for quality control. I use a Rode mic and Audacity when recording.
For authors who want to upload the narration to ACX or Findaway Voices, I prefer to send files to a professional audio engineer. I can select one myself, or the author can use someone they prefer. This is especially important if you are uploading to ACX or Findaway Voices/Spotify.
Here is one company, for example, that offers services for audiobook mastering: Travsonic