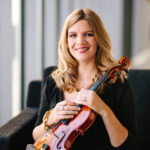 Experience the joy of performing again!
Having been a violinist my whole life, I think performing is the most fun part of playing music. The excitement of standing on stage and sharing music with others is a joy best to be experienced first-hand!
Performing music is a way musicians can serve others, and it translates into other areas of life as well, including public speaking and communication. As a result, I offer as many performing opportunities as possible to give students the chance to share their talent.
During this time of global crisis when live performances have become more difficult to conduct, I decided to offer a monthly studio class to give students and aspiring musicians the chance to perform for others and receive feedback from me and their fellow peers.
I've intentionally kept the cost of entry low in order to give this performance opportunity to as many people as possible, because I believe that all people deserve the chance to play music. I hope you'll consider joining our community!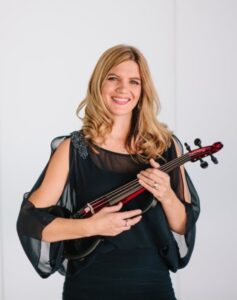 When: Monthly
Monday: 4:45-5:25 CST
Friday: 12:00-12:40 p.m. CST
Where: Zoom
Teacher: Ashley Rescot
Who: Violinists of any genre and ability level who want to perform and receive feedback on their music.
Cost:
FREE first live mini masterclass performance to see if it's a good fit for you.
$20 to join the private group + 1 live mini masterclass performance for the group (You can sign-up for additional ones for $20 each.)
$70 to join the private group + 4 live mini masterclass performances throughout the semester
Fall Semester: September-December
Spring Semester: January-April
Summer Semester: May-August
What's included: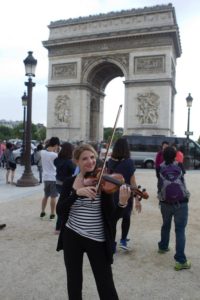 – Access to my private Facebook group Rescot Creative Studio Class where students can post videos of themselves playing and ask the group for feedback.
-Link to monthly studio masterclasses on Zoom (You can join even if you're not one of the performers that week.)
-The opportunity to sign-up once a month to perform a short song (or portion of a song) and receive live feedback from me as well as your peers.
-A featured Facebook/Instagram story and tweet on my platform every time you perform
-Free Gift: a digital copy of my ebook The Chronicles of Music Majors.
I look forward to hearing you perform soon!