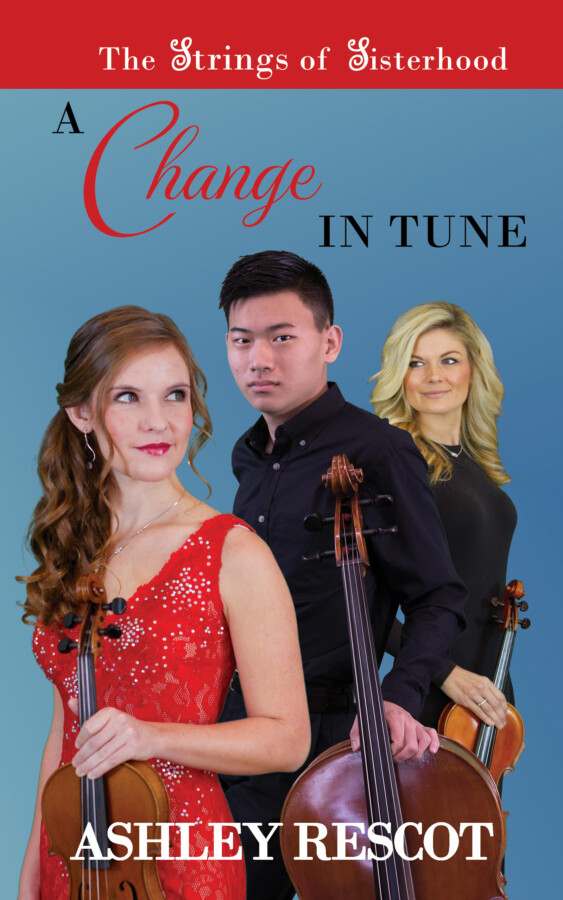 Editions:
Paperback

-

First Edition

:

$ 14.99

ISBN:

978-1736604458

Size:

6.00

x

9.00

in

Pages:

239
Kindle

:

$ 4.99
ePub
Audiobook
ISBN:
Rescot Creative Podcast

Violinist Victoria Pearson dreams of attending Johann Conservatory of Music in New York City for graduate school. As the oldest of five sisters, she hopes to escape her Midwestern college town and hectic family situation to fulfill her passion in life—music. But when she decides to participate in Belton University's Concerto competition to bolster her chances of acceptance, Victoria finds herself competing against her sister Adrienne and lifelong cellist friend Jerry Chang. This sets in motion a rivalry that questions the roles of sisterhood, friendship, and maybe love.
Victoria wants to maintain the rigors required of a professional classical musician without losing her family and friends, not to mention her sanity, in the process. The demands of her large family might hinder her ability to achieve her dreams. What sacrifices will she make to reach her goals, and are they worth the cost?
A new, twenty-first-century generation of little women takes the stage in A Change in Tune.
Published:
September 4, 2021
Editors:
Cover Artists:
Genres:
Reviews:
Christine E Goodner

:
A Change in Tune immerses you in a world of auditions, rehearsals, and a relatable story about coming into one's own as a musician and embracing your own dreams vs those imposed on you from the outside. I would have loved this book as a teen studying the violin and viola, and found it engrossing and enjoyable as a music educator too. Ashley Rescot brings to life great characters grappling with real-life issues and weaves in stories of family, faith, and interpersonal relationships that many will be able to relate to.

-Christine E Goodner

Violinist, Music Educator, Author of Beyond the Music Lesson: Habits of Successful Suzuki Families and Positive Practice: 5 Steps to Helping Your Child Develop a Love of Music, and Host of the Time to Practice Podcast.
Dr. Renée-Paule Gauthier

:
Ashley Rescot created a colorful universe inhabited by endearing characters that all musicians can identify with. Her descriptive abilities bring us fully into the story, allowing us to experience the characters' emotions. This enticing story of the Pearson sisters is a fun adventure in the life of blooming young musicians. I wish that book had been around when I was a young violinist, going through similar emotions!

–Dr. Renée-Paule Gauthier

Violinist, Host for the Mind Over Finger podcast, and director of the Music Mastery Experience
Heather Wood

:
Step into the world of a musical family, with all of the accompanying pressures, delights, and challenging decisions in Ashley Rescot's vivid new release, A Change in Tune. Whether music is your world or you, like me, aren't a musician, you'll find yourself caught up in Victoria's story, rooting for her through her victories and failures as she navigates her role as the oldest sister, discovers love, and determines her place in the musical community. A Seasoned musician, member of a large family, and woman of faith, Ashley taps into her vast experience and bright imagination to create relatable, realistic characters in an enjoyable story that takes an honest look at mental health. I have hope for an entire series featuring each of the unique Pearson sisters!

-Heather Wood

Historical Author of Until We All Find Home, and Until We All Run Free
Mary A. Felkins

:
The composition of a satisfying musical score demands properly placed notes in order to create a pleasant and oft enjoyed tune. Similarly, in A Change in Tune, Ashley Rescot capitalizes on multiple artistic talents to offer listeners and readers a lyrical, well-paced, and entertaining story that showcases a broad cast of sympathetic and relatable characters. As an accomplished musician, Ashley knows the tension and pressure this world brings and writes and speaks from a place of authenticity.

-Mary A. Felkins

Author of inspirational books, including Call to Love and What the Morning Brings
Grace

dijo en

Reviews only by Grace

:
Coming from a very musical family myself I thought A Change in Tune wouldn't capture my imagination, but I was wrong! I identified so much with Victoria and the high bar she sets for herself.

With all the sisters, five in total, there is very much a Little Women feel to me (and yes, there is a time this is brought up and that just happened to be one of my favorite parts!) and at times it was hard to keep them all apart, but the further you read, the more you can tell them each apart by their own unique attributes, personalities, and instruments. I loved the family dynamic as a whole and the pride in their musical heritage.
Cindy

dijo en

Cindy's Book Corner

:
Ashley Rescot has written a lovely story about Victoria Pearson, an aspiring violinist. The story has a slow start but once it hits its stride, the pace makes it difficult to put down.

Victoria is quite self-involved at the beginning of the story, constantly bickering with her sister, Adrienne. She is driven and has perfectionist tendencies, but does not quite connect with the music the way she needs to. She is completely oblivious that Jerry has feelings for her and does not appreciate what she has, with her attention and focus on bigger and better things. Victoria gets a wake-up call and her character has a lot of growth from that point on, and it is beautiful to watch how she overcomes the obstacles in her way.
Gabriella

dijo en

Books and Everyday Life

:
This was a fun book, and it painted a beautiful portrait of music, romance, and sisterhood. This drew on books like Pride and Prejudice, with the Bennet sisters, and Little Women, with the March sisters. I have sisters of my own, so I love to read books about them.

Victoria was an interesting character. While there were times that I didn't really like her, I did understand her. Her passion for music was super admirable, and reading about music from her perspective was beautiful! I could feel the music impacting her.

I don't know a lot about the life of a musician, so it was interesting to learn about some of the mental health issues they face. It was definitely heartbreaking to read about it, and there are mentions of sucide, racism, and drugs. It was all brief though, and the author always pointed out that this type of behavior is not healthy. So this book is probably for teenagers and up.
Wren

dijo en

FINCHWREN

:
I was drawn to this book when I saw it was described as "a modern-day Little Women." And indeed, it does resemble that beloved book of my childhood (and even adulthood!). Although sometimes it's more like the sisters in Pride and Prejudice in their frequent disagreements. Anyway, it was a fun book to move into. I definitely found myself identifying with a character or two!

If you: are interested in music or a musician yourself; if you have sisters or a large family; if you'd like to see a modern Little Women-esque novel in the Christian fiction category, this book is for you! It's also good news to hear that Rescot's book is the first of several about the musical Pearson sisters!
Dr. Robin Wallace

:
If you are a music student, or if you just love music, you will enjoy this book. Ashley Rescot has created a compelling portrait of a family of musical sisters (with resonances from Little Women and Pride and Prejudice). She also dramatizes the conflicts and self-doubts that afflict students in a college music department, while adding a romantic back story. Her characters are believable and compelling. A great read.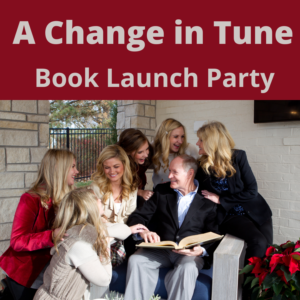 Watch Party: https://youtu.be/Ey3TCpmY50s