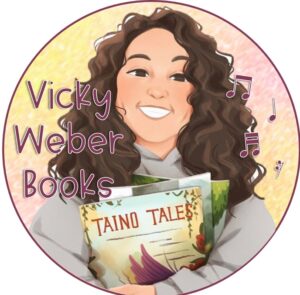 Vicky Weber is a musician and an elementary educator with a love for children's literature. While she has taught a variety of grade levels, primary level education is where her passion lies. It has long been a dream of hers to teach children through the magic of books and she hopes you love reading her works as much as she loved writing them.
I had the privilege of interviewing Vicky about her book launch this week for The Song Garden. (Available in paperback, hardback, and Kindle on Amazon.)
Vicky, I am always thrilled to find fellow music-fiction authors. Can you share how you developed an interest in both music and writing?
Absolutely! I always knew I wanted to be a teacher, the question was just what kind of teacher. In high school, I loved English class and writing, but I was heavily involved in the music program as well. Throughout high school, I had opportunities to teach music, which felt natural to me. I went to Millikin University and earned my Bachelor's degree in Music Education and went on to teach elementary music in public schools, but that love for the English language and writing stuck with me. I started thinking more carefully about the books I was reading to my students and what was missing from those libraries. It wasn't long before I had a list of ideas for stories but ultimately, it was my husband who gave me the final nudge into getting my ideas published.
How does your Hispanic heritage influence your books?
As I said earlier, I started looking for patterns and for what was missing from elementary libraries. It was rare for me to find a musical story that took place in a Hispanic region or had all Hispanic characters. While "Aurora's Orchid" and "Taíno Tales: The Secret of the Hummingbird" aren't exclusively musical stories, I think that music and culture go hand-in-hand. Already, "Taíno Tales" has encouraged children to learn more about the Taíno people and their instruments, musical ideas, and so much more!
In your new book, The Song Garden, you teach children about the creative artistic process involved in music composition. Do you find that this is a similar process to writing books? Please tell us more about your experience writing The Song Garden.
I think that composing is very similar to writing books. With The Song Garden, I had several goals. I wanted to encourage kids to create their own melodies without focusing on rhythms, to have added layers that would allow music teachers to dive deeper into the story, to accurately reflect how difficult the creative process can be and how to overcome it, and to teach girls that they can compose. Let me elaborate on that last one.
One day, my 2nd grade students were reading about different musicians and composers. They were encouraged to find musicians and composers that they hadn't heard of before whose music they really enjoyed. They had access to picture books, lots of websites, blogs, and audio libraries to make sure they had plenty of options to explore. A girl approach me and said, "Mrs. Weber, why are there so few articles about female musicians. I found a lot about Ella Fitzgerald and she seems cool, but why is the list of boys so much longer than the list of girls?" While I was well aware of the imbalance, that student's question was the moment I decided it was time to be part of the solution. I already had The Song Garden in the very beginning stages of writing but that was when I decided that the main character would be a confident, relatable girl learning to compose and believe in herself.
I know that you are a huge advocate of music education. What has been the highlight of your career as a music teacher?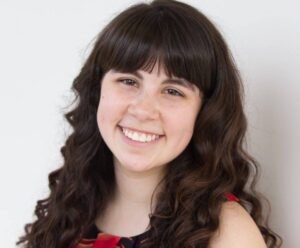 That is a great question. To be quite honest, I feel like I have a new "highlight" with almost every school year. Every year, my students have an elementary musical. The kids sing and perform just like we practiced, but then there's one song, one moment, where I stop conducting because they don't need me. I stand there beaming at them from out by the audience and just take in their smiles, their confidence, their joy.
How do you find balance in your life as teacher, writer, and musician?
Well, it has been a strange transition during this pandemic, but I think it is important to set boundaries. If I let myself, I would work 24/7 but that is just the way I am. It helps that my husband is supportive. When I am stressed, he reminds me to take a moment for myself. We spend time cooking together, walking the dogs, and having movie nights. The key to balance is acknowledging that every day is a little different. Some days, I work a lot, and other days, I hardly get anything done. And that is okay.
What is your best advice for music students today?
To never stop playing! It doesn't matter if you have a real instrument or if you make one out of toilet paper rolls. Keep exploring, keep singing, keep creating, and encourage others to do the same.
For more about Vicky, visit her website: www.trunkupbooks.com/
*Ashley Rescot uses affiliate links that help her continue to provide these resources for you!