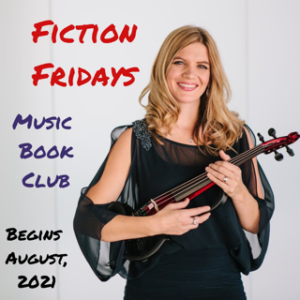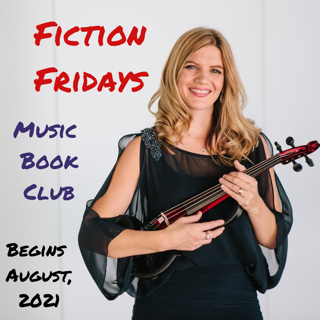 With the approach of the new school year, as well as my upcoming book release, I am launching my own Music Book Club: Fiction Fridays. Every Friday, I will post a short story or chapter from my novel to my Patreon page, and the following Friday I will post a book club video to discuss what you liked most from the story, as well as the featured music! I hope you'll join me each week for this fun new adventure.
For the start of Music Book Club and leading up to book launch, I'm offering sneak peaks to the first several chapters for FREE! After that, you will have the option to:
Purchase the book from your favorite paperback or eBook retailer (Amazon, Barnes & Noble, etc.) and scroll down the Patreon site to follow me for Free for reminders of short weekly readings. or
Become a Literary Patron on Patreon for $2 a month (that's only $0.50 a chapter) to receive your short weekly reading or
Become an Audio Patron on Patreon for $4 (that's only $1 a chapter and my personal favorite option because I'm a busy musician and love all things audio) to receive your short weekly reading in both text and audio format read by yours truly as the narrator. I had an absolute blast bringing my characters to life by reading the story out loud for you! or
Purchase your physical copy and become an Audio Patron to have the best of all worlds.
Hop over to my Patreon page, scroll down past the memberships, and hit Follow to stay tuned for next week's first story!