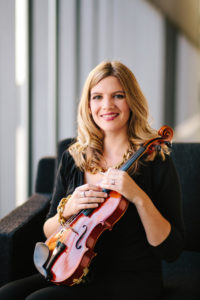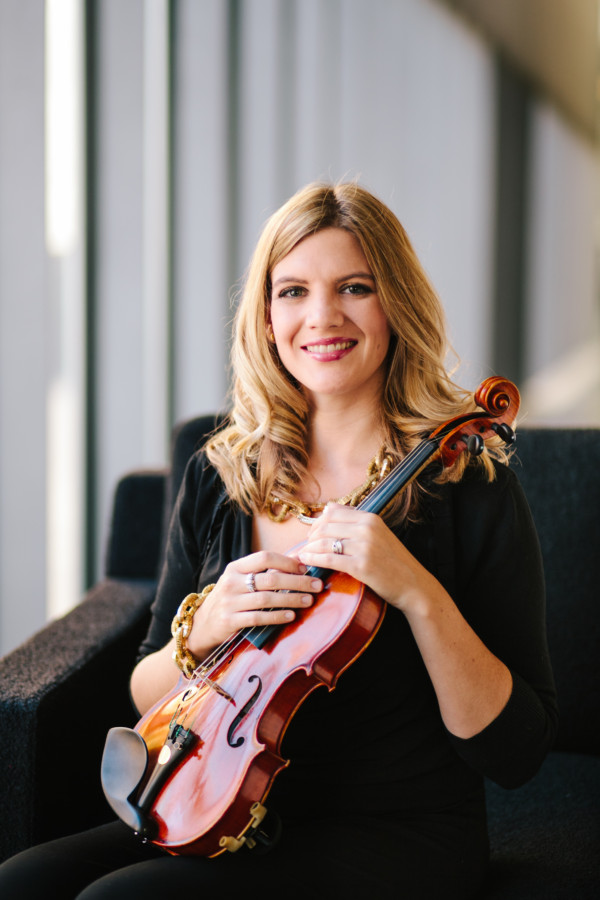 Press Page for Bloggers, Podcasters, Journalists, and Media
Thanks for your interest in featuring Ashley! If you would like to connect with her further, the following information may help, but of course, please reach out on the Contact Page if you would like more information!
Short Bio
Ashley Rescot is a professional violinist, educator, writer, and Fulbright Scholar. An aficionado of music, pedagogy, family, faith, and language, she writes about her life as a musician. With degrees in both music and literature, she hopes her stories will inspire the next generation of musicians, encourage music professionals, and educate others about the exciting world of music.
Bachelor of Music in Violin Performance, Master of Arts in French Literature
Ashley has also been featured on the following:
We've talked about music publishing and app publishing and digital resource publishing on the podcast before, but in this episode we're talking about something different – fiction publishing!
Today's guest, Ashley Rescot, is a violin teacher who took her creative writing hobby and channeled it to address the student retention issues she noticed with her middle and high school students. Ashley takes us behind the scenes into self-publishing short stories and novels.
The Daily Writer with host Kent Sanders
I'm excited today to feature a guest who is a gifted storyteller, as well as a music teacher. She has found a way to blend those talents into a compelling platform that we can all learn from.
Ashley is part of our Daily Writer Community, and also just released her first book, which is a collection of short stories called The Chronicles of Music Majors.
In this conversation, we explore the connection between writing, teaching, and storytelling. Ashley shares why stories make such great teaching tools, where she gets ideas for her stories, and the practicalities of how she writes them. She also shares an immensely helpful framework for how to create short stories, which is worth the whole podcast in itself.
Novel Marketing is a weekly podcast that helps writers build a platform, sell more books, and change the world with writing worth talking about. Hosted by Thomas Umstattd Jr.
Hope-Filled Fiction: with Author Deena Adams as host.
Deena understands how important hope is to daily life. That's why she's passionate about inspiring others through writing hope-filled fiction and highlighting other Christian authors on her blog.
Pen For Hire: Ashley shares about her upcoming music fiction books with host Matt Harms
RB Hayek Productions : Ashley Rescot: A Musical Prodigy: Learning how to play an instrument and learning a different language are two of the most difficult concepts to many people. Now, imagine learning how to do both. Next, imagine that you have not only learned how to do both, but you became qualified to teach it. That is the case for one particular author from Illinois.
Ashley has conducted several Artist Interviews
Topics and Questions
If you'd like to interview Ashley, here are some topics you might consider and questions that may help, although she is not limited to these topics! You're also welcome to request an eBook copy of Ashley's writings or ask specific questions around a topic.
Describe your musical heritage and how it now spans four generations.
How did living in Paris expand your musical and literary horizons?
What are some similarities between music and language pedagogy?
What is music-fiction, and why do you write it?
How do you balance family life with creative pursuits?
How have you developed your career as a creative entrepreneur?
What is your best advice for music students and teachers today?
Approved Photos
You are welcome to use the photos of me from this site. The one featured on this page is my primary profile picture. Let me know if you need them in a different format, size, or black and white. My primary photographers are my husband Robert Rescot with Rescot Creative and Rachel Kabukala. Please check with me for the proper caption.