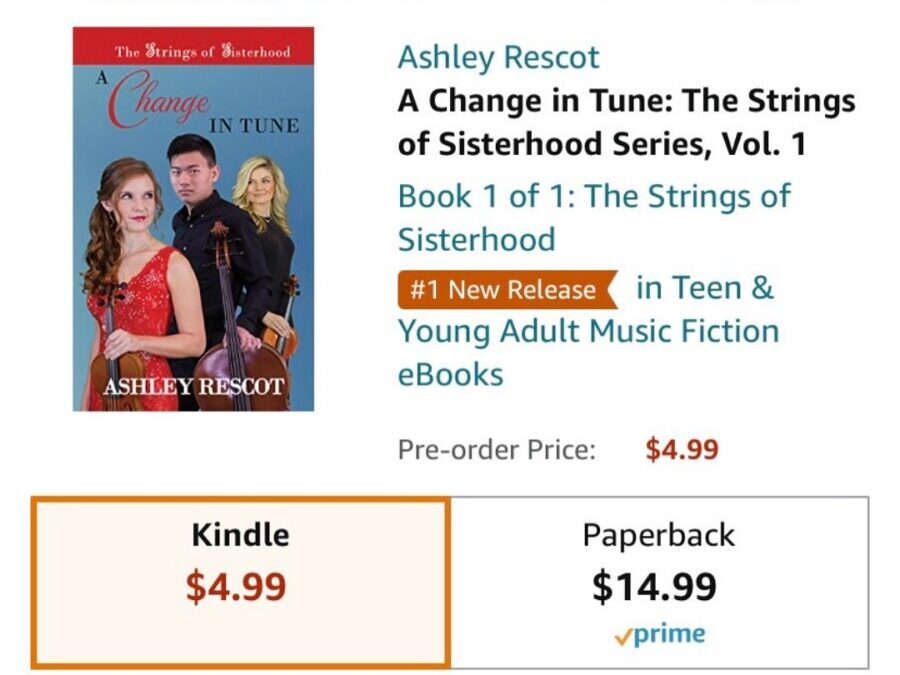 Find eBook from multiple retailers
| | |
| --- | --- |
| Join my FREE music fiction book club! | |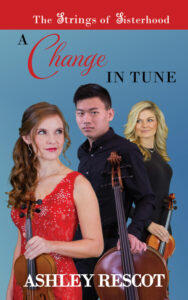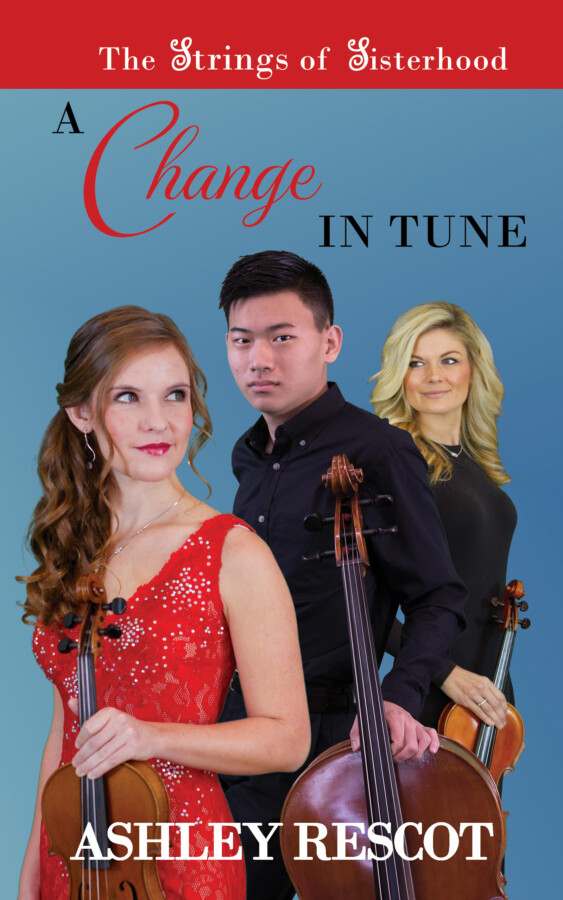 A Change in Tune: The Strings of Sisterhood, Vol. 1
Violinist Victoria Pearson dreams of attending Johann Conservatory of Music in New York City for graduate school. As the oldest of five sisters, she hopes to escape her Midwestern college town and hectic family situation to fulfill her passion in life—music. But when she decides to participate in Belton University's Concerto competition to bolster her chances of acceptance, Victoria finds herself competing against her sister Adrienne and lifelong cellist friend Jerry Chang. This sets in motion a rivalry that questions the roles of sisterhood, friendship, and maybe love.
Victoria wants to maintain the rigors required of a professional classical musician without losing her family and friends, not to mention her sanity, in the process. The demands of her large family might hinder her ability to achieve her dreams. What sacrifices will she make to reach her goals, and are they worth the cost?
A new, twenty-first-century generation of little women takes the stage in A Change in Tune.