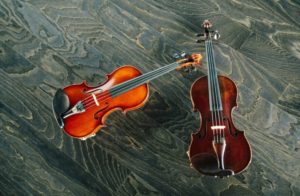 Laura Mozena: YourMusicSupply.com
Laura Burgess: BurgessMusicStudio.com
Nissa Anderson: Anderson Music Studio
Sharon Rothstein: www.sharonrothstein.com, Masterclass: www.ccmef.org
Leigh Mahoney: www.leighmahoneyviolin.com
Sophia Moss: I've got two programs one is my bow workshop and the other is a 6 month program for violinists/violists. We go into depth and don't skip any steps! https://mailchi.mp/7953577a…/back-to-basics-bow-workshop-2
Audrey Jo Williams: #musicwithaudrey
Bronwen Beecher: Www.yourmusictribe.com
Caitlin McQuaite: www.taliesinmusic.com
Adrianna Svitak: www.svitaksvitak.com
Judy Naillon: Www.ViolinJudy.com
Johanna Taylor: www.johannataylormusic.com
Christine Marie: christineplasenciamusiclessons.com
Christine Hoffmann: gulfcoastmusic.org
Connie Sunday: http://beststudentviolins.com/vita.html
Rachyl Martinez: morphsuzuki.org
Will Curry: https://www.willcurrymusic.com
Virginia Sloan: www.atlantasuzukiviolin.com
Melanie de Jesus: Madisonconservatory.org
Liz Wisniewski: www.bmorestrings.com
I'm also running an April senior students camp which will focus on tech, performance and global fiddle traditions. www.bowedarts.com
Emilie Lundberg: Violin for children – empowering your child through music
Monica Williams: www.contracostamusicguild.com: Also we provide free music history classes, monthly recitals, and a certificate of achievement program at the end of the year. Would be happy to set up those trial lessons with the teachers.
I have both a local studio and have also had great success with distance students for about 12 years. All participate in group class and recitals whether in person or online. Please check out my website Www.wendyzohar.com and get in touch!
Sherese Mom: BME from Michigan State University and part of a masters in musicology from University of Michigan. I have taught students in various parts of the world.
Anastasia Sia: https://www.musicteachers.co.uk/teacher/778a9b8c31faab6076cc
English and Spanish:
Laura Burgess (And Portuguese)
English and German
Johanna Taylor: www.johannataylormusic.com
English and Russian
English and French