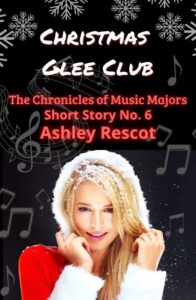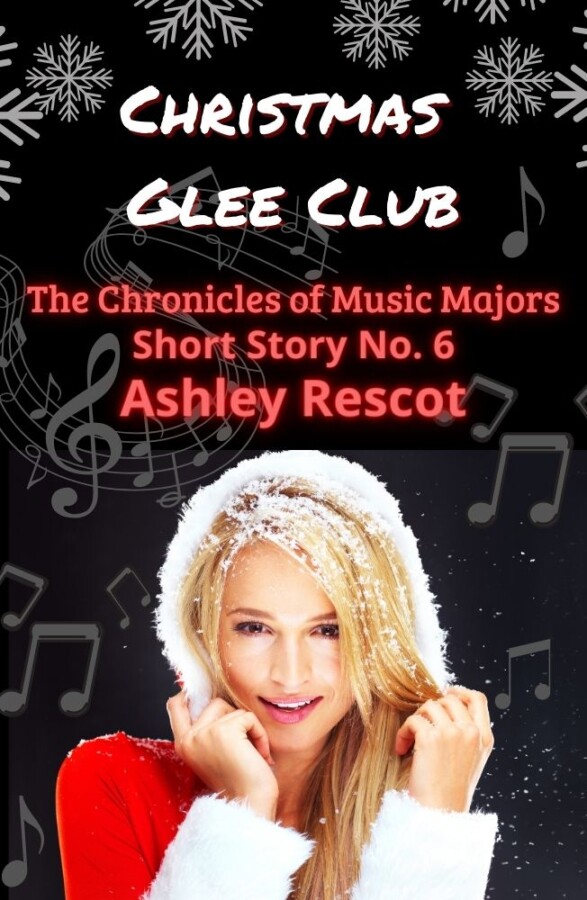 Sophia sighed as she slipped into her red velvet Santa baby dress, accented with white fur trim. Bustling sounds of her sorority sisters' preparations for their Christmas party filled the spacious room. One in a green boho dress zipped up another's much-too-slinky black cocktail dress. Why did the Belton Glee Club have to perform today, the night of the party?
A glance at the mirror on the opposite wall revealed a smudge of mascara under Sophia's eye. She knocked shoes aside on her way to the vintage vanity against the wall. Several makeup bags already cluttered the surface. Good thing she'd received a bright purple one for her last birthday, which made it easy to spot. She unzipped the bag, pulled out a cotton ball and makeup remover to dab the smudge, and then retrieved her mascara to reapply.
A second later, someone hip-bumped her out of the way, and she smeared mascara all over her eye.
"Hey, watch it!" Sophia turned and found herself face-to-face with Lauren Preston, who wore the slinky black dress.
Lauren's eyes traveled up and down Sophia's outfit. She quirked an eyebrow. "Looks like Mrs. Claus is coming to our party tonight. Are you bringing candy canes for everyone?"
The muscles in Sophia's stomach tightened. "No. This is my outfit for Glee Club. I'll be late to the party because we have a gig. But I've got another dress to wear after the show."
Lauren's eyes narrowed. "What does your date think of this? Who are you bringing, anyway?"
"Jaydn Daniels."
"You're kidding." A frown creased Lauren's brow. "The star basketball player? I asked him, but he said he was going with someone else."
Inwardly, Sophia's heart did a little happy dance. She'd beaten snooty Lauren Preston, sorority social chair, to the hottest date on campus. But because of this stupid gig, now she'd be more than fashionably late. What would a star athlete think of missing half the party while waiting for her?
"Sorry, Lauren, I've got to finish up here. I have to be at the Alumni Donor Christmas Gala in twenty minutes to warm up."
"Have fun." Lauren sneered while she sauntered away in her high heels.
###
Brett blew on his fingers as he clambered from his car to James Belton Hall. Bright Christmas lights illuminated the historic administrative building while its golden dome gleamed in the moonlight. Since his first year at Belton, he'd loved the ambiance of the historic school—like time-travel to a previous era.
He quickened his pace to prevent his throat from constricting due to the cold. He'd need every ounce of breath support to hit the high tenor notes. Not that he played an important role by any means. Mike always landed the solos. And duets. Why'd he get to play Santa with Sophia on his lap while the rest of them dressed as elves? Lucky dog. Brett's cheeks warmed at the thought of Sophia in her velvet red Santa Baby dress. Man was she out of his league!
After a hard tug on the massive front door, he slid inside and padded down the hallway to the banquet room.
Inside the spacious venue, donors milled around in formal attire. Men in crisp suits and tuxedos escorted ladies in shimmering evening gowns. An enormous Christmas tree with elaborate ornaments and bright white lights stood to the side of the stage. Members of the BAND music fraternity served hors d'oeuvres and fancy pastries from shiny silver platters, while others passed out sparkling beverages. Good community service after their Halloween fiasco.
A tap on his shoulder, Brett spun around. Professor Winston, the choir director, stood in front of him. Beads of sweat dripped down the man's cheeks, which he mopped with a handkerchief. "Brett. You're up tonight. Mike's got laryngitis. Can't sing a note."
Brett gasped. "What? You want me?" After two-and-a-half years as Brett's choir director, he'd never once offered Brett the solo. That had always been Mike's job.
"You're the only one who knows his part. I can't pass it to one of the basses, can I?" Professor Winston shoved a black bag into Brett's hands.
"What's this?" Brett ran his hands over the lumpy sack.
Professor Winston rolled his eyes. "Your Santa costume, of course. It might be baggy, but should work. Now get changed. We're on in fifteen."
###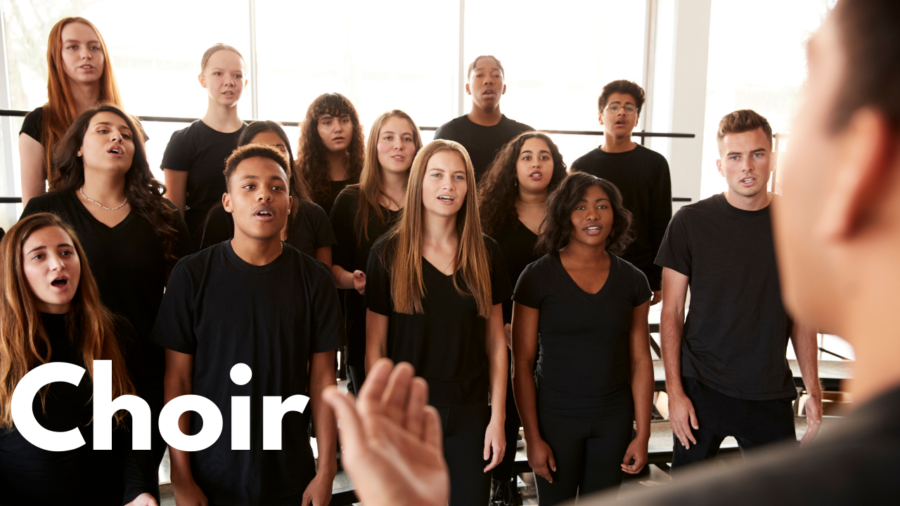 "And now, ladies and gentlemen, let's give a round of applause for the Belton Glee Club." The president clapped his hands together while several donors tinkled their glasses. Sophia sighed. About time. His speech had lasted much longer than she'd anticipated. At this rate she'd never make it to the Christmas party. 
While Sophia waited backstage for her solo, other members of the choir strolled onstage singing "It's Beginning to Look a lot like Christmas" in elf costumes. She ran her hands over the folds of her dress. At least she didn't have to wear pointy green shoes and striped candy cane pants like the others. What was Jaydn thinking right now? She'd spent hardly any time with him, but the fact he'd said yes to her was a good sign. Although what guy would turn down a free sorority T-shirt?
Minutes later, the elves launched into "Here We Come A-Caroling" in rich, four-part harmony. Almost time for Santa's big entrance. Hopefully Mike wasn't drunk or hungover like last time. What a nightmare.
The group started "Santa Claus is Comin' to Town," the rich harmonies filling the air. Santa bumped into her as he brushed past.
She scowled. "Watch it, Mike."
Blue eyes twinkled below the white trim of the Santa hat. "I'm not Mike. I'm St. Nick." The guy winked and hurried onstage.
If it wasn't Mike, where on earth was he? And who'd Professor Winston chosen to take his place? It had to be Brett. But did he even know how to sing solos? And how could she sing the winter medley duets with Brett when they'd never practiced together?"
A ping from her phone caught her attention. A message from Lauren.
Hey, my date's sick, so I'm taking Jaydn to the formal. I figured you wouldn't mind, since you can't make it anyway. See you later.
Ugh. Could this evening get any worse?
###
"Ho, Ho, Ho," Brett bellowed, striding to the front of the stage. "Looks like we've got a glittering assembly of merrymakers here tonight." He gestured at an elderly lady who'd nearly blinded him with her sequined gown. "I hope you've all been good because you're in for a special treat with this next number. Let's give it up to welcome Santa Sophia to the stage."
His breath caught in his throat at the sight of her. The velvet red dress with white trim really accentuated her curves.
"Thanks, Santa." Sophia's chocolate eyes beamed at him. "Why don't you take a seat on this chair, and I'll let you know what I want for Christmas." She tugged him into the black folding chair and plopped onto his lap. Wow, it was warm in here, especially in this costume.
She launched into a hilarious rendition of "Santa Baby," asking for everything from makeup and an iPhone to a brand-new car. How he wanted to stroke her long blonde hair while the coquettish soprano filled his ears. Better stick to a smile and a nod.
###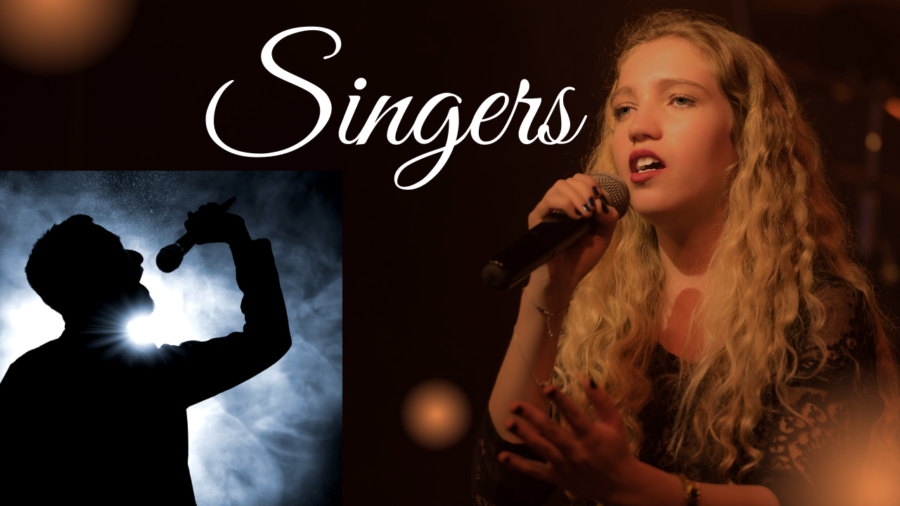 Sophia breathed a sigh of relief. So far, so good. At least Brett proved an adequate actor. But now for the true test. How well could he perform their winter duets?
"Mrs. Claus"—he rose from the chair—"would you do me the honor of joining me for this next number?" With a smooth motion he extended his hand to her. "I believe it's snowing outside."
With a toss of her hair, she took his proffered hand. "Let it snow, as long as I'm with you, Santa." She'd recited those words a hundred times before, but this time the line brought a tingling sensation. How could Brett exert such an effect on her?
Heart drumming, they strolled hand in hand for "Marshmallow World." His fingers intertwined in hers like garland laced with Christmas lights, igniting her on the inside.
For their second song, "Let It Snow," the choreography called for him to stand behind and wrap his arms around her waist. Now she'd never be able to concentrate! His muscular arms enveloped her, and she leaned back against his firm chest. No Santa gut on this guy.
By their final number, "Baby, It's Cold Outside," her heartbeat quickened to the pace of jingle bells on steroids. Surely this was nothing. A crush. He placed his hand on the small of her back, and they began to dance. Although the lyrics of the song protested his proximity with every word, her heart melted as his gaze met hers. Tonight, she was supposed to be on a date with the star basketball player, not falling for Brett, the backup tenor. But with his vocals and magical touch, he could outperform Santa Mike any day.
As the song progressed, Brett's grip on her tightened. He drew her to him, so close the scent of woodsy cologne filled her nostrils. Intoxicating. Could she resist his charms, or would she fall for him, like the woman in "Baby It's Cold Outside?"
###
Brett racked his brain for the final lyrics to the song. How could he focus with Sophia wrapped up in his arms? For a moment, he froze. What were his words? Sophia's gaze bored into his. What should he do?
No use, the lyrics had completely escaped him. A look of panic crossed Sophia's beautiful features. Only one thing left to do.
Like a swing dancer from the jazz era, he twirled her into him, dipped her low, and kissed her. Never mind all the alumni donors watching, let alone the president of Belton, and the entire Glee Club. Right now, those gorgeous red lips kissing him back blocked everything else from his mind.
When they broke apart, a cheer and wolf-whistles erupted from the other choir members who joined the couple onstage. Not a bad save after all.
###
Sophia's breath caught in her throat. Of course she'd been kissed before, but never like that. No one could fake that level of intensity. Her mind whirred as she sang the final song, "We Wish You a Merry Christmas," with the rest of the choir. After their last bow, she followed the flurry of singers offstage.
Brett pulled her behind the curtain, a look of concern on his face. "I hope I wasn't too bad tonight. Sorry I had to fill in at the last second."
She ran a hand through her hair. "No, you weren't bad at all. Your tenor harmonies were superb."
"Thanks." He traced a finger along her arm. "But I didn't mean the vocals." His eyes twinkled at her.
"Ah." Her heart fluttered. "You're fishing for another compliment, aren't you?"
He brushed a stray hair from her face. "I figured you wouldn't kiss like that just for a show."
By now, her cheeks burned with the warmth of his touch.
"Maybe I'm a good actress." She batted her eyelashes.
"Not that good." He pulled her in for another kiss.
Sophia melted into him as his lips explored hers, his arms wrapped around her. After several more glorious moments, the two broke apart.
He grinned. "I've been dying to do that for months. Can't believe you kissed me back."
She brushed another kiss on his cheek.
The Santa hat cocked sideways over his forehead, allowing a strand of his shaggy dark hair to protrude. "What do you want to do now?"
"Hmm." She pursed her lips together. "I was supposed to attend my sorority formal tonight, but I've already missed half of it, and my roommate stole my date, Jaydn Bolton."
His eyebrows raised. "The basketball player?"
She nodded. "By the time I change and fix my stage makeup, it'll be over."
Brett fingered the heavy backstage curtain. "I have an idea. What if you don't change, and I escort you to the party myself?"
"Dressed like Santa?"
"Sure. I'll bet Santa's got more clout than a basketball star." His smile widened.
"But I look ridiculous in this dress." She scrunched her nose. "Like Mrs. Claus."
He offered his elbow to escort her. "Perfect. Let's go, Mrs. Claus."