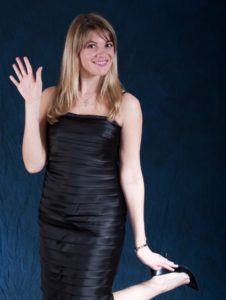 June 25, 2020
Hello everyone! I'm finally back from my extended stay with my family. We had a wonderful time! Over the past several months, I've worked extensively to revamp my studio. I've attended a virtual String Intensive Seminar and have enjoyed connecting with fellow music colleagues and listening to podcasts pertaining to the trade. I have loved this time of professional development!
Also, I'm working to improve my website and music blog where I can provide students and colleagues with additional music materials, including several fun note-reading apps!
I have officially rebranded as the LLC: Rescot Creative. Beginning in July, all checks will need to be made out to Rescot Creative instead of me personally. I plan to offer an online payment option as well. (Due to the current state of global uncertainty, I am not offering the semester payment option at this time.)
Lastly, due to Covid-19 restrictions, this summer I am offering the following:
Continued online lessons: These will still be the best option if either party or a member of their household is sick or feeling under the weather, as well as for those who feel more comfortable with this setting.
Outside porch lessons: If you choose this option, please wash your hands before you come to my house. Don't use hand sanitizer right before the lesson because the substance can harm the violin wood. I ask that you bring a mask for the times when we are less than 6 feet apart, but you don't need to wear it if we are more than 6 feet apart. Siblings are welcome to come if they want to play outside in the yard during the lesson.
Lessons will resume the week of June 29. Please let me know if your normal day/time still works for you, and which weeks you would like to take off. Your monthly summer tuition will depend on your total number of lessons.