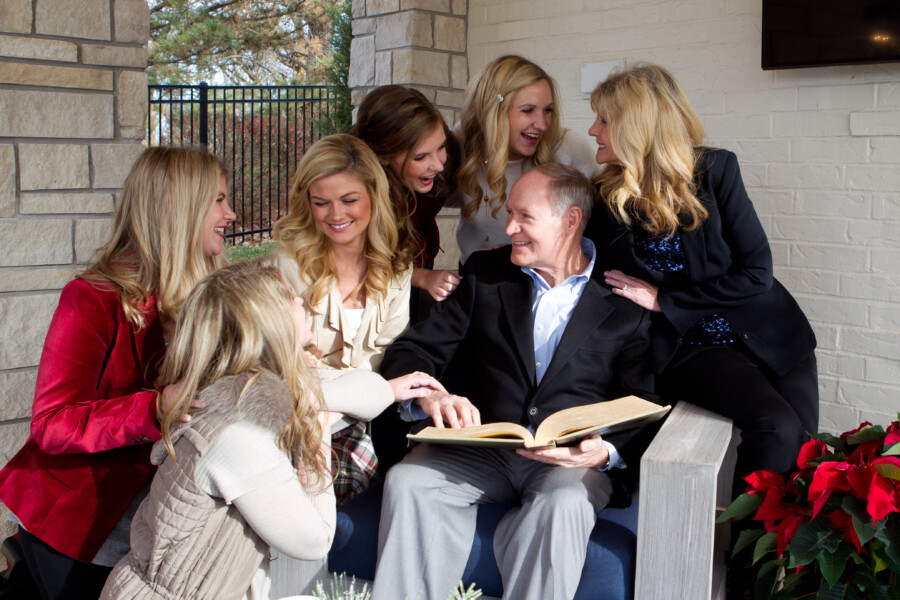 First of all, I wanted to thank you all for being incredible supporters of me this year. It's been incredibly busy, with the release of my first two books, The Chronicles of Music Majors in the Spring, and A Change in Tune in the fall.
I hope you have a wonderful rest of your holiday season. Stay tuned for fun new content coming in the New Year!
Thanks to winner Marie Sontag for your participation in the Christmas Carols contest. I hope you enjoy your I Love Christmas sweatshirt!
Christmas- Ch. 19: A Change of Heart
"Girls, it's time." Mom peeked her head backstage. "Grab your instruments."
Adrienne scooped up her viola. Victoria and Louisa followed her onstage.
Seconds later, their mother's voice rang out through the microphone. "This next song holds a special place in my heart. It's one I've treasured since childhood. Written by composer Adolphe Adam in 1847 to the French poem "Minuit Chretien," the hymn tells the story of our Savior's birth. I hope you enjoy the music as we perform 'O Holy Night.'"
Louisa made her way to the piano while Victoria and Adrienne took their places next to each other. After the piano's opening bars, Mom's soprano floated through the air."O holy night, the stars are brightly shining; It is the night of our dear Savior's birth!" Her silver dress sparkled in the shimmering light like the stars about which she sang.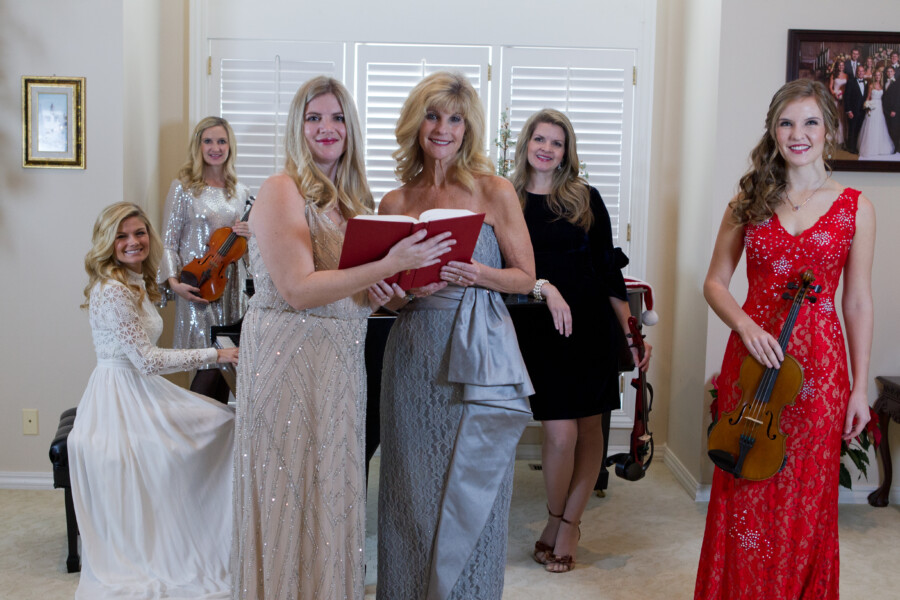 Adrienne's viola joined Victoria's violin with the harmony as Mom continued. "Long lay the world in sin and error pining, Till he appeared, and the soul felt its worth."
Victoria closed her eyes and let the music wash over her. Dear God, I've made a mess. I haven't loved my brother, or in this case my sister, as myself. Please help me to change, to remedy past wrongs. Give me the strength.
"O night, divine. O night divine." Mom's conclusion of the stanza cued Victoria. She lifted the instrument to her shoulder. With a nod to Adrienne, they began the next verse together.
"Truly He taught us to love one another; His law is love and His gospel is peace."
The lyrics reached a deep corner of Victoria's soul, one she'd ignored far too long. As she pulled her bow across the strings, the notes blended like angel voices in perfect harmony. She drew a deep breath, and a sense of peace filled her heart.
Mom's sweet voice continued to ring through the hall. "Chains shall He break for the slave is our brother, And in His name all oppression shall cease."
God, break the chains that have kept us apart, and help us to love each other as You love us.
"Sweet hymns of joy in grateful chorus raise we, Let all within us praise His holy name."
The violin's descant blended with the soprano and the viola's rich alto like a prayer to Heaven.
As Mom approached the climactic high note, she turned to face her daughters. "Christ is the Lord! O praise His name forever! His pow'r and glory evermore proclaim!"
Worshipful silence stole over the audience as the notes trailed away. The power of the moment surpassed words.
Several seconds later, vigorous applause broke out. Mom covered her heart and took a deep bow. Then, as tears streamed down her cheeks, she extended her arms to her daughters.